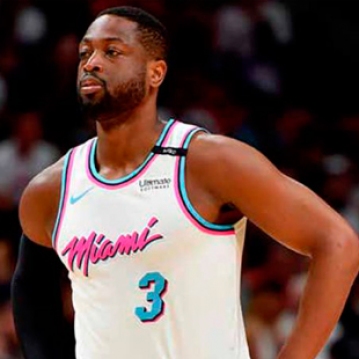 Upon hearing the Miami Heat had re-acquired Dwayne Wade from the Cavaliers just before the NBA trade deadline, I was struck by the idea of homecomings. And not just any homecoming, but the return of a beloved superstar – arguably this town's most successful professional athlete (with apologies to a certain former Dolphin quarterback) - and how often did the 2nd act match the drama, and success, compared to the 1st time around?
Now, no one expects Wade, at age 36, to approach the greatness which allowed him to lead the Heat to 3 NBA championships, including 4 straight appearances in the NBA Finals, on this go round. In fact, as a complimentary player, I'm guessing the best Heat honchos are hoping for would be leadership from Wade in the form of a certain professionalism, as well as setting the tone for the locker room which, at times this season, has had its attention wander during this long NBA season. But Wade's appearance, rewarding as it may feel, is not likely to lead to tangible results when it comes to the post-season. Which got me to thinking: how many other homecomings in professional sports have been successful?
Actually, examples of athletes returning to the site of their glorious accomplishments are pretty hard to find. By its very nature professional sports is, at its core, a business which means warm and fuzzy reunions are few and far between. After all, if you left the scene of great success, why would you return to a place you decided to leave in the first place? Offhand, only a handful of star athletes came home; some of those efforts were ceremonial in nature, when it was apparent to all their skills had long since passed.
Baseball had Ken Griffey, Jr. and the late Gary Carter, who returned to Mariners and Expos respectively, to take essentially what amounted to farewell tours. Some athletes came home with some gas in the tank, but not enough to make a difference; Mark Messier's return to the Rangers and local hero Jason Taylor's two return visits to the Dolphins come to mind. Other players believed they had more to offer – only to have the realities of time teach them a harsh lesson. Are you listening Darrel Revis?
Finally, we have the success stories. Charles Woodson starred for the Raiders as an all-pro cornerback, left, then returned to lead his team to some success. But the crown jewel in this sweepstakes is Cleveland's own king, Lebron James. After he departed the Cavs in 2010, he returned to the city which drafted him and lead them to the NBA title in 2016. No one else comes close to his 2nd act success.
So, as Heat fans welcome Dwayne back to "Wade" County, they best temper their expectations and hope for the best. Or, maybe a certain King would consider returning to the land of palm trees for one more run?
Hey, we can all dream, right?