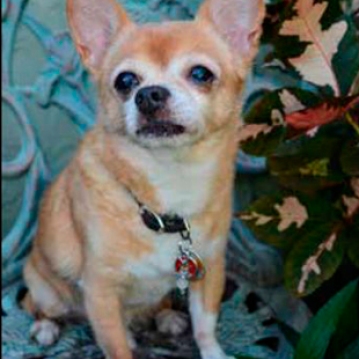 About twenty years ago, technology and social media ignited the world of rescue. Suddenly, shelters/rescues and individuals leashed the immediacy of email and social platforms. Years later, our phones morphed into cameras, enabling us to capture pictures and live video. A multitude of pets find their way faster, to better qualified homes, medical funding and temporary care. All this fabulosity comes with a down side, which can be frustrating, tumultuous, and sometimes downright nasty.
Keyboard commandos (especially those who have never rescued, fostered or adopted) spend hours shamelessly sharing and tagging. They believe they are doing good. Inundated with pets in need of medical, homes, and police intervention from around the world, we change Facebook pages to private and require post approvals. Keyboard commandos: You're not helping. Much better to focus on your local area or a specific breed. Leverage your time, energy and resources toward the greater good. DCTF - don't clog the feed.
Every day, posts asking for foster space. A majority will say how adorable the pet is, and give an excuse why they cannot help. They "live out of state", "current pet won't accept", "are at their limit". Excuse posters: you're not helping. DCTF - don't clog the feed.
Pet health, behavior, wellness and nutrition are easily shared online. Pet lovers can join message boards and discussions with amazing results, gaining ideas and support. Like a more assertive dog trying to aim higher on the tree, egos can flare and things get ugly. If you can't respect opinions other than your own: you're not helping.
Realize most of us in rescue are volunteers. We have careers, relationships, responsibilities and our own pets. When you don't get an immediate response and bad-mouth the person/rescue: you're not helping. It takes time to read through negative comments, excuses, and stating the obvious to find answers/ help. DCTF - don't clog the feed.
Recently, on an online bulletin board: lady rehoming cat (valid reasons). With over 40 comments, guess how many were ideas and offers to help? Less than ten; I account for two. Advice was taken, cat returned - abiding by the adoption agreement. Cat re-adopted, happy ending for all. Before you respond, ask yourself: Is it true? Is it necessary? Is it kind? If you can't say yes to those: you're not helping.
Wonder why there is a stigma, asking for help? Fear of ridicule, judgement and negativity. When an abandoned / abused / neglected pet is found, notice the barrage of insults, rude comments and name calling. Unless you resist posting what we are all thinking, you're not helping.
Every time I have been surrendered a pet, someone will ask if I gave the former owner "a piece of my mind" or added them to a DNA (do not adopt) list. No. Can you imagine how gut-wrenching the decision and making the call that you can no longer properly care for your pet? Health, domestic abuse, loss of income can force a person to give up that piece of their heart. I won't punish them any worse than they do, themselves. What we all CAN do : stay positive, kind, helpful, and DCTF!