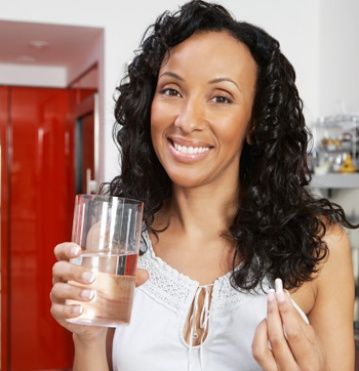 According to the Centers for Disease Control and Prevention, 25.8 million people suffered from diabetes in 2010, 90-95 percent of type 2. Direct and indirect associated costs to this disease were 174 billion dollars in 2007. (CDC, 2014) Although we know that a healthy diet and normal weight can prevent type 2 diabetes, this disease continues to develop.
Diabetes Mellitus (DM) occurs when the pancreas does not produce sufficient insulin to adequately transform glucose into energy. Type 2 diabetes can be controlled by diet, or diet and oral medications. It manifests later in life, generally in people who are overweight. Genetics, stress, infections, and poor diet contribute to the development of diabetes.
A diet high in fiber, low-glycemicindex carbohydrates and produce is recommended. Sucrose should stay below 25 grams per day, salt below six grams per day, protein below 12 percent of total calories (in case of renal disease), and fat below 35 percent of all calories, with less than 10 percent coming from saturated fat. These cautions are to reduce the risk of cardiovascular disease, another complication of DM. Alcohol consumption should be the same as for general populations, but taken with food to avoid hypoglycemia.
A slice of multigrain bread with one or two eggs, salad with tuna, and cooked vegetables with lean meat are healthy meals for diabetics.
Healthy snacks include fruit, cheese, yogurt, nuts or vegetable sticks. Personal experience has shown this condition has disappeared in many people after substantial weight loss due to healthy diets.
It has been shown that DM management with diet alone is comparable to the results arrived at via medication. Some studies also show that consistent, muscle-building exercise in conjunction with aerobic exercise and diet lowers concentrations of damaging agents in the blood.
Conventional treatment of DM includes medication or insulin. Alternative treatments are relatively uncommon for this condition and most often refer to prayer. Although not therapy, studies showed that 60 percent of practitioners found prayer helpful, suggesting that emotional well-being can lessen the impact of a disease. Other possible alternative treatments include acupuncture for pain relief, chromium to improve insulin function, ginseng to lower fasting blood sugar levels, and magnesium to reduce the risk of complications. In addition, studies show that cinnamon, clove oil, and a compound in coffee other than caffeine also help improve insulin function. One should always check with a doctor for possible interactions between conventional medicine and possible supplementations.
Once again, it seems that a healthy diet and consistent, challenging exercise can lower the risk of diabetes and its complications.

Larisa Klein • Wellness Achieved Studios • 3000 E Commercial Blvd., Ft. Lauderdale, Fl. 33308 • www.wellnessachieved.com • 954-600-9828 Larisa has been training in Yoga, Pilates, and functional weight training for 20 years since. 1997. She has extensive experience working with cancer survivors, people with various physical special conditions (joint/spinal injuries/operations/replacements/MS/etc.), internal special conditions (schizophrenia, drug/alcohol addictions) as well as triatheletes and Olympians. She is a black belt with full competition experience, a current practitioner of Kung Fu, and has an MA in Mathematics and a second BS in Alternative Medicine.