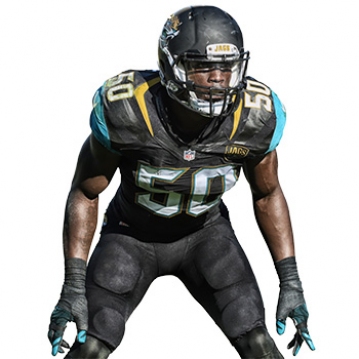 In keeping with our annual tradition, early fall means a time for us to look upon our true national past time – gambling on football. Just kidding (sort of). Actually, truth be told, in the wake of the Supreme Court's decision which legalizes sports gambling, the popularity of football – especially professional football – now climbs higher.
Yes, for every concern as it pertains to the National Anthem and player discipline controversies eroding the sport's popularity, the fact is the NFL is still the granddaddy of them all when it comes to making money. Their exhibition, nee preseason games, still outdraw most other sport's playoff games. Even with all the negative publicity, the NFL lost only 5-10 percent of their core audience, which means they are still immensely popular. The reason? Two, really. One is the popularity of fantasy football, where you care about the Seahawks/Saints game because a Seattle running back is on your team; the second reason is gambling.
Take it from one who knows, if your number is -3 , and your team needs to run out the clock, you will watch until the very end to see if you'll cash a ticket. It may be an impure reason to care, but care we do. Which brings us to the state's NFL entries. Usually, we start with the team expected to do best, but this year, let's be different. We'll start from the least and work towards the best. Tampa Bay Buccaneers:
When news broke about starting QB Jame is Winston's three-game suspension for "unbecoming behavior " involving an Uber driver last spring, most Buc fans rolled their eyes and thought, "Here we go again." But capable backup Ryan Fitzpatrick has shown he can run the offense, to the point where head coach Dirk Koetters said Winston may not even get his job back come week four. We'll see. I do know the Bucs have talent at WR with Mike Evans, Desean Jackson and rookie Chris Godwin, at RB with Peyton Barber, and a hungry defensive unit.
But they still play in the competitive NFC South, and their regular schedule features dates with the champion Eagles and a visit to Dallas.
Record: 5-11.
Miami Dolphins:
So, will the real Miami team please stand up?
The one which went 6-10 last year, or the playoff team that went 10-6 two years ago? Hard to say, but it will be difficult to replace , arguably, their best offensive and defensive players from last year. Both Jarvis Landry and Ndamukong Suh have new addresses and were not replaced by superstars. But starting QB Ryan Tannehill is back, and newcomers WR Danny Amendola and defensive end Robert Quinn are quality additions; Coach Adam Gase thinks he's remade his roster by applying the old rule of addition by subtraction. Maybe. But I'm from Missouri (not really) and you'll have to show me. Record: 7-9. Jacksonville Jaguars:
We've saved the best for last. No doubt the Jags surprised everybody by coming within minutes of going to the Super Bowl. One year later, they'll surprise no one yet they return everyone on an all-world defense lead by CB Jalen Ramsey and DE Calais Campbell. Offensively, I'm not crazy about QB Blake Bortles, but as long as rookie RB sensation Leonard Fournette is present, there will be enough talent around the quarterback to cover up his mistakes. Oh, and did I mention their defense? Record: 12-4.
Okay, take the picks for what they're worth – and as the old bar slot machines used to advertise, the above prognostications are to be used for amusement purposes only, so enjoy!