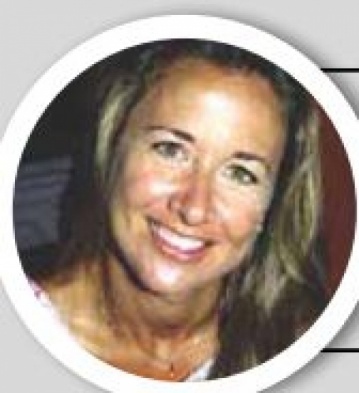 Recently I had to attend a meeting with a bunch of other teachers I didn't know. During a break I somehow got onto the topic of music with the person next to me. I was telling her how I used to use music lyrics in my sociology lessons, and it turned out we have very similar taste in music. That, in and of itself, may not seem extraordinary, but it just so happens music is one of those things that really moves my soul, and I had assumed that she would not have a clue who I was talking about because she was 15 years my junior. It turns out we were complete music twins. And we found ourselves on a little slice of paradise in a sea of every day rigamarole. We started talking about songs that would be appropriate, and took turns getting goose bumps as we described our favorite lyrics, and how meaningful they would be for all kinds of lessons - government, history, economics (we are social studies teachers). We recited lyrics, and said "have you ever heard...", and we both giggled like school girls. Oh-My-God-I-Love-Her!!!
We couldn't stop talking when the meeting came back into session, so we resorted to writing notes back and forth! Like the teenagers in our classes, we found ourselves in touch with a part of us that simply took priority at that moment. It was too important. It was too real. And I have to say, it shifted my reality for the rest of the day. I approached everything I had to do from a place of extreme extreme contentment. I was all there that day. The kids got a version of me that was 100 percent me – not just my teacher role, or my mom role. I was my self-role. And it lent itself to a very harmonious kind of day. Everything flowed, the lessons were smooth, I hit a groove in every lecture, and the seas even seemed to part on my way home by virtue of hitting no traffic.
I believe I had that kind of day because I was in tune with my higher self. I was operating from a place inside that hosts the real me. Now, the trick is maintaining contact with this part of myself so that all of my moments can be authentic. Not only will that enhance my life on a daily basis, it will likely enhance my interactions with others. Why is this something that has to be worked on? It seems only logical that we should do what makes us truly happy and live from that place. But we have been socialized to make economic or status success a priority. If the things that make us truly happy, indeed the things that we may very likely have been put on this earth to do, are not in line with the norms of "success," we can easily find ourselves asleep at the wheel. It does not elude me that I was fortunate to experience this brush with reality in such a benign way. In too many instances, people are jolted into reality via shattering, life-altering events. I am grateful, and may it prove to wake up that space inside of me that keeps me in touch with what keeps me real.