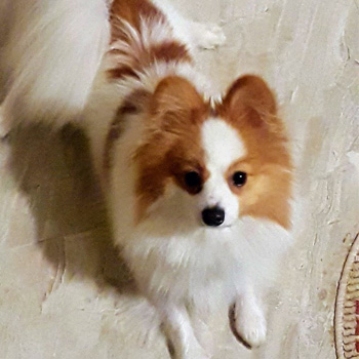 Imagine yourself as a four-year-old child.
(Stanley Coren from Psychology Today compared dogs' intelligence with actual data on how smart dogs tend to be; it is equivalent to that of a three- to five-year-old child.) Life is good. You have a home, family, food, water and some toys. The loving kindness shared with your family and regular routine give you great confidence. Every day, you think, "I'm so lucky!"

Without explanation and through no fault of your own, strange people appear. Your family would never allow this to happen. Where are they?! "COME NOW, PLEASE HELP ME", you beg. You try to hide or even fight back. The strangers' energy is sad, frantic. They take you away from all you've ever known: your environment, loved ones and meager possessions. Inconsolable, you are taken to a small cold holding cell. You hear and feel the cries and sadness of those around you. No one will tell you anything. You wouldn't understand anyway.
It is almost ridiculous talking about this to responsible pet owners … but if it saves one beloved pet from going to the shelter, which may result in another getting euthanized for space, it is worth it.
A Maine Coon cat's owner went to live in an assisted living facility. This beautiful, sweet kitty lived in a practically vacant apartment for a couple extra weeks, because a family member kept delaying. A foster and rescue was in place. I begged him to please NOT WAIT until the last minute, as I had work and travel plans. The night before the condo was closing, he allowed me to finally meet, evaluate and photograph the cat. I asked for her litter box, toys, treats, and a towel (familiar scent) from the house. He dropped her at her vet with one can of food. He disappeared and left a $160 balance for me to deal with. While I was EXTREMELY grateful he didn't just let her loose on the street, this created unnecessary stress on the cat, and aggravation. Her owner had loved and cared for her, for nine years. Love your pet? Plan today.
In February, a 22-year-old woman left for work. Her 10-year-old Sheltie enjoyed their regular routine of their morning walk. She left the radio on for him, and told him she loved him. She never returned, having been the victim of a fatal automobile accident. Her family came, cleaned out her apartment and dropped him at the closest shelter. They were full. None of us (especially in our 20s) ever plan to be removed from our lives – but accidents, illness and life changes happen. Love your pet? Plan today.
A rescue friend (I call her Saint) was contacted to help a man whose mother had passed away after a long illness. She had several dogs: two small terriers, a rare Xoloitzcuintli, and two hound mixes. A pitbull mix had just given birth, two of the pups were stillborn. The conditions and property were horrific, yet the dogs were accepting of human interaction. They had been loved and taken care of, at some point. Was their care and welfare not addressed/planned while the owner was alive? Love your pet? Plan today.
Perhaps it is the selfish fear of facing our own immortality. Fact: Our physical bodies will suddenly or (God willing) eventually expire. The sooner we accept that, we can plan for our loved ones (human, furry, finned, feathered or scaly), and gain HUGE peace of mind. You can spare your pet the trauma of losing its family, home and possibly its life. Have the talk. Who goes where, location of vet records, financial accommodations, care plan, etc. Arrive at a written, signed agreement with your family, friends, neighbors, vet, and attorney. Ensure your pets the BEST possible outcome if your tomorrow never comes. Love your pet? Plan TODAY.