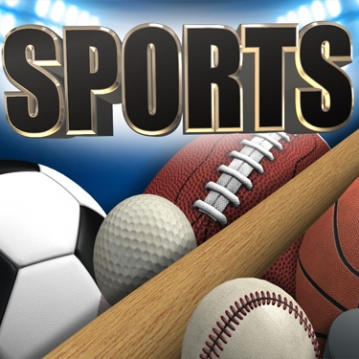 Usually when compiling the end of year "Best Of" top 10 list, it's not a difficult task. With all four professional sports represented locally, along with a strong collegiate presence, as well as a bevy of professional tennis and golf opportunities, the idea of highlighting 10 memorable sports moments is generally not difficult.
Except this year. I even employed the assistance of a local friend, who is a prominent national sports play-by-play broadcaster, and he had trouble coming up with 10 great stories. But our job is not to ask why, only to offer our opinion. So with that caveat, here goes; if you have different suggestions, please contact us at the number listed in the biographical portion of the column. We go from 10 to 1:
10. Heat/Panthers mediocrity. Since we're speaking of disappointing seasons, the winter sports teams share this "honor." Both teams ended their respective seasons in the middle of the pack. The Panthers just missed making the playoffs while the Heat lost in the first round. 2018-1019 doesn't appear to be any more promising.
9. Brooks Koepka wins PGA player of the year.
While we are crying the local blues, there are a few high points to acknowledge. Koepka, who lives in Jupiter and went to FSU, won two majors as well as player of the year. Bravo.
8. Tiger is back. Dovetailing with our ninth choice is the resurgence of Tiger Woods. Also a Jupiter resident, TW capped a comeback from oblivion by winning the season-ending PGA Tour Championship, and in the process sent millions scurrying to see if they could place a bet on the 2019 Masters (hint: you can).
7. Professional soccer returns. For years we've heard the international makeup of our community would support professional soccer. Well, David Beckham and his group are hoping that's true; the referendum in November assured the team it would have a place to play – they just don't know yet where.
6. Tennis anyone? Since 1985, the Miami Open was played in Crandon Park in Key Biscayne, but no more. Starting next March, Hard Rock Stadium will host the event. I wonder if Roger Federer can run a post pattern?
5. Local champs. Hats off to Chaminade- Madonna, Miami Northwestern and Fort Lauderdale Cardinal Gibbons High School for winning their respective state football titles. No other part of the state can boast about the consistent amount of local talent that exists here, and which every top college program wants.
4. MSD Strong. I thought about moving this story higher, but the athletes at Marjorie Stoneham Douglas High, who won a state hockey title and their first football game of 2018 by 17 points, are winners regardless of the outcome. Congratulations, men.
3. College football's mixed bag. For the state's Big Three it was an uneven campaign. While UF rebounded to go 9-3 and earn a Peach Bowl berth, UM finished 7-5, while FSU went 5-7 to miss a bowl for the first time in 36 years.
2. D-Wade's Long Goodbye. In September, Miami's most successful professional athlete announced 2018-19 would be his farewell season. Here's hoping there are a few memories yet to be made.
1. Miami Miracle. A Dolphin season headed for obscurity was saved – temporarily – by a 69-yard catch and lateral, which resulted in defeating New England 34-33. It may have also saved the jobs of several players, coaches and team administrators.
That's it. Hope your 2019 is full of fulfilled dreams, and we'll see you in this space next year.
Cheers!