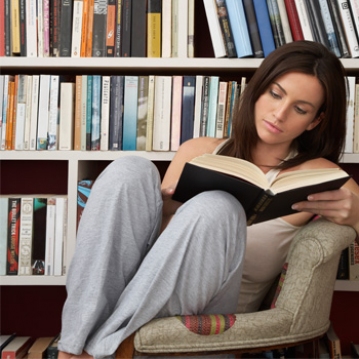 I A
bsolutely loved reading Michelle Obama's new book, "Becoming." Her stories, while uniquely her own, speak to a truth any American woman can relate to. I did not grow up on the south side of Chicago, nor am I an African-American woman , yet my experiences as a young girl with family, school and making friends were very much the same as our former First Lady, despite my lily-white upbringing in upstate New York. I was not a graduate of Princeton or Harvard, but I was a striving overachiever whose early years of marriage with my husband, who is not a community activist or interested in running for president, mirrored Mrs. Obama's experience, trying to balance the ideals of motherhood, career and marriage. Michelle Obama has artfully applied her personal life experiences to an invisible thread that connects us all as women.
The book is organized into phases: Becoming Me, Becoming Us, and Becoming More, which stand as an archetypical frame for the individual anecdotes. She shares little vignettes containing a multitude of emotions in such an honest way, you can't help but see yourself in her experiences. There is a comfort in remembering our own becoming, with its joys and imperfections alike, and adding the perspective life experience has taught us, to gain a more complete concept of who we really are. I was so inspired by the book I wrote an abridged version of my memoir in the same format. It was one of the best Saturdays I've spent writing in a long time. I would recommend trying it!
Start by simply dividing a journal into three parts: Becoming Me, Becoming Us, and Becoming More. In the first section divide Becoming Me into more sections. I recommend My First Friends; Elementary School; Home Life; Holidays and Extended Family; Middle School/Junior High/High School; My First Kiss; How I Kept Myself Entertained; What I Loved To Do; Challenges. You may also include a section called My Parents and write about their Becoming Us to the best of your recollection. It opens the door for compassion and forgiveness if need be, as you recall your own becoming.
For the second section, Becoming Us, I recommend starting with your first significant relationship with another person, one with whom the relationship lasts for a number of years and which requires some sort of compromise or working together of some kind. If you're married, it's easy. If you were married, start there. If you share your life with another person, ideally sharing a home, whether married or romantically involved or not… this section is about sharing your life with another person, and the trials and tribulations of sacrificing enough to make it work, but not so much that you lose yourself – or it may be about how you are are still working this out.
In the last section, Becoming More, write about how you have learned to focus on yourself more and are finding your inner voice or truth, or what your hopes are for doing this in the future. What is your ultimate vision of your destiny? Who are you really meant to become? Explore these questions. Voila! You will have written your memoir. Getting it listed on the New York Times Best Seller list is another ball game. But you may want to share it with a close family member. It can be a truly heartwarming experience, and may take you places you never expected. I think the most valuable thing doing this offers is the opportunity to view your life through a new lens, hopefully one full of forgiveness and compassion and inspiration for the rest of your own becoming.