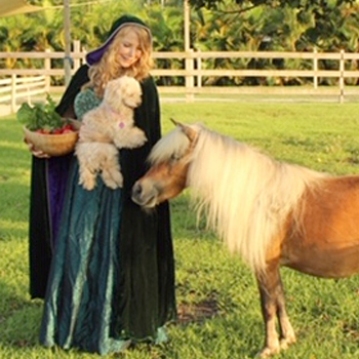 I began consistently working to help other animals who were in dire need of aid in 1980 in Canada. Forty years later, I am still constantly re-evaluating the best ways to be more effective. This month another first, a milestone occurred for Animal Hero Kids, the charity I founded to educate and empower youth to compassionate action. The Animal Hero Kids Summit and Celebration was a huge success. Animal Hero Kids flew in children and teens and their guardians from around the US and Canada to empower each other with their own stories of rescue and advocacy. The evening celebration saw some great entertainment featuring the kids with their own songs, dances and spoken word inspiring compassion and empathy. Many young people were recognized for their kindness. The first Florida plant-based school founder, Michele Fasnacht, was recognized for her pioneer trailblazing. Animal Hero Kids Inc. rented a bus to transport the students from Tarpon Springs.
Animal Hero Kids Needs a Physical Home

Once again, I was reminded how Animal Hero Kids needs a physical home, an actual building to welcome young – both potential and active – animal advocates to be equipped with the tools for effective change. There's nothing like being in the same room with all of this compassion – nothing compares to it, no computer screen or other modern form of communication! Many of the children are the only vegan in their school and may feel isolated and alone.
This completely changes after spending time with each other. So if you know Bill Gates or any other big-hearted philanthropist, please show him or her this article!
All 86 people enjoyed Beyond Meat Burgers at the celebration part of the event at the Wyndham Deerfield Beach Resort. Thanks to Balance for Life Retreat and Beyond Meat for their collaborative partnership.
V-Fog Foods chipped in to help. Deborah Dimare Vegan Designs lent a bit of a sparkle to the event. There was a surprise at the end, when Andy Lassner from the Ellen Show addressed everyone with an encouraging video message for the goal of the "Animal Hero Kids Voices for the Voiceless " book and for everyone helping AnimalHerokids.org mission of making the world a kinder place for all.
Animal Hero Kids Needs a Physical Home

Fostering empathy and critical thinking and empowering youth to kindness are not always easy with a tiny grassroots budget and a gargantuan task.
The long term challenge (very long) of creating a short film for an early elementary grade school audience demonstrates this reality. We need a professional video editor and someone who can do graphics for films to help complete the film, called "Animal Hero Kids and Mother Nature to the Rescue." Mother Nature is one of the story telling characters I morph into when telling the heartwarming stories from the updated "Animal Hero Kids Voices for the Voiceless" book in the free Kindness To All presentations.
If you can help us, contact Education@animalherokids.org, and if you wish to get a copy of the inspiring and positive book for a holiday gift or two... animalherokids.org is the place to go!