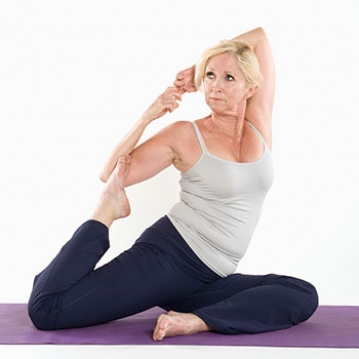 Now What?
I'm writing this column on Easter Sunday. Experiencing many emotions, questions, and insights. Before I get into this month's organizing tips, let me express my gratitude, first, to those on the front lines fighting this COVID-19 pandemic virus.
THANK YOU to the FIRST RESPONDERS, NURSES, DOCTORS, EMT, FIRE and POLICE. Without you, this planet's population would be in far worse shape.
THANK YOU to the GIVERS, the HELPERS, the HEALERS and THANK YOU MOTHER NATURE and FATHER TIME for GRABBING our ATTENTION – impacting EVERY GLOBAL CITIZEN almost INSTANTLY – THANK YOU.
THANKS to FP&L for keeping THE POWER GRID on, WATER MANAGEMENT for CLEAN WATER, WASTE MANAGEMENT for GARBAGE PICKUP, FARMERS for FOOD, DELIVERY services, GROCERY workers, FOOD BANKS, NONPROFITS of all kinds, and CIVIC LEADERS. THANKS to ZOOM, INTERNET providers, social media, Netflix, Prime, and Hulu for keeping us connected, INFORMED, interacting, and entertained.
By the time you read this, who knows what's next? My girlfriend and I recently launched "The Savvy Seniors Show," a 30-minute morning variety show distributed in senior care communities. We're not able to speak in public so we've adapted to helping those isolated in their homes with edutaining video content.
THANK YOU, dear reader, for helping your neighbor, for practicing "social distancing" (did we even have that phrase before this pandemic occurred?), and for being of service to others. What now? I can offer some timely tips for daily living. Here goes…
10 TIPS FOR DAILY LIVING
1. Wake up each morning after a good night's sleep. (Get off to a good start!)
2. Before you reach for your phone, take three deep, long breaths while acknowledging all you are grateful for.
3. Establish a routine. Organize your day. Routines help you organize thoughts, chores, deeds and discoveries. Routines help ground us.
4. Get out of bed and begin your day with an activity. For some it may be meditation, yoga, waking up the kids (or them waking you up!) Get outside and walk, jog, bike or swim. Challenge your mind with crosswords, jigsaw puzzles, board games, reading books and online gaming.
5. Make your bed. Why? It puts you in charge, early, with an easy "win."
6. Personal hygiene. My curls are getting crazy, but I wash my hair, brush my teeth, trim my nails and shave to keep me on a healthy, clean routine.
7. Exercise. My left arm is in great shape – thanks to opening the fridge door every 15 minutes!!! We must stretch our minds and bodies. A myriad of online coaches and practioners are ready to offer you a regimen for healthy living.
8. Eat and drink well. I start each day with a tall glass of filtered water, fresh lime juice, chopped turmeric, chopped ginger, ground black pepper and a dash of cayenne. It nurtures every cell in my body, activates my metabolism, and helps replace the red wine fog from the night before! What's your daily elixir? Whatever you like, I strongly suggest, "Get that water going first!"

9. Crafts, art, and writing that book. Take on home projects, crafting, painting a picture. And what better time than now to write your memoirs?
10. Spring cleaning. Get your spring cleaning going. Clear the Clutter… Clear the Mind. Empty your kitchen sink and clear the counters daily. Tackle those paper piles, bills, magazines, laundry and so forth. Now is a good time to empty your closets, donate old clothes, remodel and renew with passion and purpose.
What's next?
Who knows! But by following health guidelines, being purposeful, helping a neighbor, and eating, drinking and exercising well, you're far more likely to come out of this pandemic better than you think.
It's an amazing time. I am thankful for so much and for so many. Until next month, be well.
Clear the Clutter…Clear the Mind™