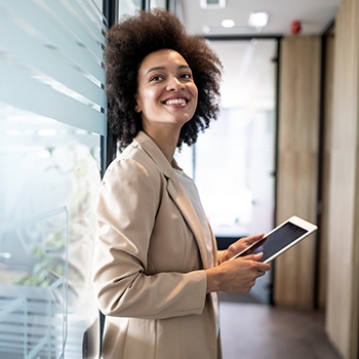 In an effort to fine-tune my thoughts and behaviors to attract more abundance, I have been keenly studying the positive habits and experiences of some of the most successful, self-made entrepreneurs in this world.
They seem to share similar characteristics and attitudes: they often possess a great deal of mental flexibility, vulnerability, openness to feedback, and an acceptance of making mistakes. They are not bound by societal norms, traditional timelines, or approaches. They are open to possibilities outside of their current understanding and their ability to plan for. They delight in the journey and focus on their goals. They don't toil over decisions; they act quickly and assuredly.
Rather than focusing on the "how" to get there, they focus on the "why" it is important to them. It is easy to be decisive when your choices are motivated by seeking joy and fulfillment. When they make the commitment and believe it is possible to achieve, they attract opportunities through this confidence, and the unknown steps often fill themselves in organically.
Most importantly, they take personal responsibility for the way their results have manifested. They might miscalculate or make mistakes, but the trajectory remains clear and constant. They are prepared to accept when something is not working and they trust that they will figure out a better way, trying again, with a redirected approach. They don't dwell on past fails, but use them as a guide for what to do differently this time. After all, results are simply feedback.
Successful people also don't let fear or doubts hold them back. They don't let the people around them, with their negative comments and scarcity beliefs, dictate what they are able to accomplish. They often keep their ambitions to themselves (or a small group of supporters), until they are able to bring their vision to fruition.
Those who have found ways to develop multiple streams of residual income do not need to work a 40 or 60-hour week to pay the bills. They can get a full night's sleep. They can hire people to do the daily household chores and personal assistant work, so that they are free to pursue activities that are most aligned with their goals, giving them purpose, joy and energy. They can hire staff to create content or provide services on their behalf, which increases output. They have freedom, flexibility, security, and the support to create, play, be inspired and fully enjoy their life. They have the money to help those in need and to support nonprofits whose causes resonate with them. Each moment can be imbued with purpose and fulfillment when you can relegate everything else away.
Each of us has the same 24 hours in a day, yet the way our time is spent is vastly different. What would you like to create? Perhaps this is the time to start something new!