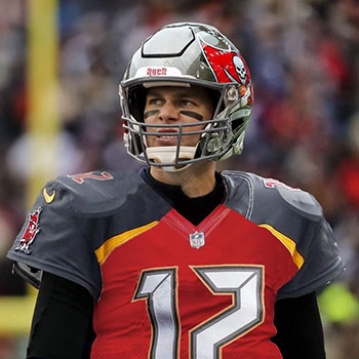 Normally (and that's a word rarely heard these days) our fall issues would feature football previews – one for the pros and one for the college guys. But this year, like everything else, things are different. Let's begin with the college game.
Unlike their professional counterparts, football players from universities face a different set of challenges. First, they have no union, no collective bargaining rights, and whether or not they should is material for another column, but the fact is they are dependent on the decisionmaking abilities of college presidents, who must weigh a different set of factors. Therefore, when the Pac-12 and Big 10 conferences decided to postpone football for the fall (spring football? again, a different set of challenges with that idea), it sent shock waves throughout the sport. Some smaller conferences followed suit, and soon you were left with a college landscape that resembles a jigsaw puzzle – with half the pieces missing. Yes, the SEC, ACC and Big 12 chose to continue to play, but for how long? And under what guidelines? As of this writing, the SEC was committed to a 10-game, conferenceonly schedule, meaning no Florida/FSU game for the first time since 1958. The remaining conference games will be chosen by a committee, but is that fair? Who knows? We're beyond unchartered territory here – we're on a different planet. As for fans attending games, that's also an unknown. It's been suggested limits on capacity, from 25- 50%, are possible, but is that plausible? Does the prospect of only 30,000 people attending games really make the experience safe? And we know not everyone will wear masks, therefore what kind of risk is acceptable? Again, no one knows. By the same token, predicting records for the state's teams is virtually impossible. Having said that, the following prognostications are to be taken with huge grains of salt: Florida, 7-3, Miami 7-4 and FSU 5-5 under new head coach Mike Norvelle.
As for the pros, the NFL appears to be bound and determined to play regardless of the risks to players, coaches, staff and fans. Cowboys' owner Jerry Jones, even though his franchise eliminated season tickets for 2020, is on record as wanting fans in the stands, with the precise number yet to be determined. The shame of it is that for at least one, and maybe two of the state's teams, 2020 set up to be a very interesting campaign. Unfortunately, Jacksonville is not one of the two squads, and is in the running to be the worst team in the league; but let's be generous and say 4-12. In Miami, the Tua Tagovailoa era is set to begin with eager anticipation to see if he is the franchise QB Miami has been looking for since #13 hung 'em up over 20 years ago. There are still huge holes to fill, namely on the offensive and defensive lines, but Coach Brian Flores is universally respected, and has his team pointed in the right direction, so let's say 8-8. But the real story is in Tampa, where some guy named Brady (along with a few friends) have catapulted the Bucs into championship contention. I'm not sure that will happen, and Tommy Twelve will soon learn his former coach's relentless pursuit of excellence is a trait which cannot be replaced, yet the Bucs will undeniably be better, so let's go with 11-5.
That's it folks; whether some, or all of these picks stand up is anyone's guess, but uncertainty seems to be the only constant for the last six months. I hope the seasons finish without incident, and I hope no one gets sick, or worse. Everyone is hoping – and that may be the only sure thing we can predict for the next few months. Let's kick it off.