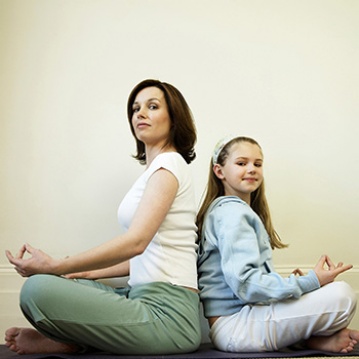 It's hard to believe we are in the last quarter of 2020! The first quarter kicked off as all new years do – resolute about making this year a great one – I was finally going to write that book, lose 10 pounds, and meditate every day. But these promises quickly took a back seat by the second quarter of the year. And quarters two and three? If I didn't have a calendar and receipts of monthly bills paid, you might be able to convince me that they didn't actually occur. So as my husband and I commiserated, through masked faces, about how "over" COVID-19 we are, I decided to take inventory of the last six months.
At first, like most people I'd guess, we entered a vortex where the world seemed to stand still for about a month. New rules about physical distancing and the general uncertainty about how this virus would impact us personally found us inside our house, or in the back yard with just a few close friends and family, ordering necessities on the internet and being grateful that this odd existence was occurring in 2020 and not 20 years ago. How fortunate we were to have FaceTime to see our loved ones far away, and how convenient to open an app on our phone to have anything we wanted – except toilet paper! – delivered to our doorstep within 24 hours.
Our jobs, at least for those first few weeks, were very relaxed for both of us, and most people we know. Fortunately, my husband can work remotely without disrupting his business, and I already do as an online educator. I've been Zooming since before Zoom became a verb! And so again, reasons to be grateful.
One not-so-awesome side effect of our early quarantine was what we have come to call the Covid 19, much like the "Freshman 15" – a result of too many meals ordered in, bottles of wine shared among friends and, at first, lack of movement. Finally, after the first month, the "party" was over, and we realized life as we knew it would not return to normal any time soon, so we created new routines to get ourselves moving and eating right again. I added 15 miles of walking to my week, shed 10 pounds, and listened to countless books as I trekked through the months of June and July. Gratitude!
Finally, there was a lot of down time. A lot of quiet time for reflection and reassessment of priorities. So, while 2020 ushered in uncertainty, despair, heartache, challenges the likes of which many never thought possible, it also offers us an opportunity to take inventory of what is important in our lives. To examine what's working and what is not. And a uniquely long time to sort it out and remind ourselves what we are truly grateful for. By 2020's end, it will be a lost year in many ways, but also a deep collective breath, and hopefully a mindset to make 2021 really count.
My sincerest gratitude to those of you whose lives were not on hold, and who took care of all of us. My heartfelt sympathy to those of you who have experienced personal loss during this crisis. I hope my attempt to look at the bright side in the midst of a pandemic helps you find your silver lining today.