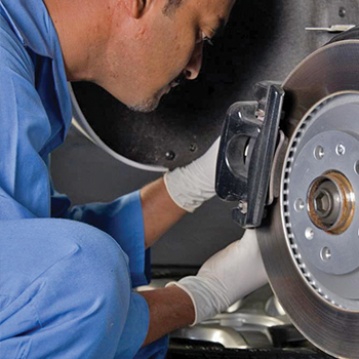 The braking system on your vehicle is a major component. When your brakes are malfunctioning, stopping the vehicle can be problematic. So why should you service the braking system? First off, brake fluid is "hygroscopic," which means it actively attracts moisture from the air.
Parts that make up the braking system are made of metal, which will rust over time, causing your brakes to fail. By flushing the system and removing the contaminated fluid, this will help prevent corrosion, and help keep your car from brake failure.
This is one of the main reasons you should change your brake fluid periodically. A good rule of thumb is to change your fluid every 30,000 miles. Happy Motoring.