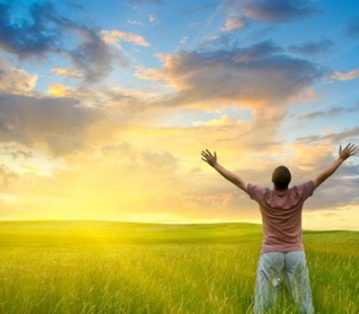 In the midst of all of the recent trauma we've suffered as a nation, as well as the human toll the world has suffered, and continues to grapple with in the throes of COVID-19, I have a happy story to share.
My brother, Eric, was born with dual hip dysplasia. The first 15 years of his life were a series of operations, hospital stays, homeschooling and never-ending trips trips to Shriners Hospital about four hours away from home. By high school he was able to walk on his own, although always struggling to do so, and though he was adapting very well, his doctors did inform him that at some point, many years in the future, he might expect to need a wheelchair. But they said that was many years off.
He handled his challenges like a champ, truly wanting to be treated just like any other kid. My parents deserve credit in this area too. They always encouraged him to try anything he ever wanted to. For pickup kickball games, dad built him an apparatus to be pulled by his friends around the bases, and he joined the crew team in high school – quite an important extracurricular activity in Poughkeepsie crewing on the Hudson River!
Eric went on to do the things many do… attended some college, chased adventurous dreams, reveled in his twenties, and started to settle in his thirties with a steady job and a close group of friends. Life was good.
So last October, when I visited my family for the first time since March (recall the other challenge of 2020), I was surprised to see my brother using a cane. When I inquired, he explained he'd been suffering pain in his legs and lower back with continued frequency, and was unable to walk more than a few steps without stopping. He chalked it up to his age, now 46, and accepted this new challenge. He looked at the bright side and was already investigating supercharged Mac-Daddy wheelchairs for the next phase of his life. Our visit was lovely. I headed back to Florida and we promised to FaceTime over the holidays.
Fast forward 10 days, I receive a call from my brother in a tone I had never heard before. In a mere 10 days, he had declined from using a cane to not being able to feel his legs. My dad borrowed a wheelchair from our neighbor (small towns are the BEST!) and took him to an orthopedic doctor, who referred him to a neurologist, who referred him to a neurosurgeon, who told him in no uncertain terms, there may be very little they can do. Quadriplegia was never part of the equation.
The MRIs and X-rays revealed that, in fact, what was happening with him did not stem from his hips, but from his neck. It turns out he would need an eight-level fusion from his occipital bone to his C7 vertebrae. The most highly recommended surgeon in town was unsure he could successfully do the operation without putting my brother's life at risk. Eric was devastated.
Just like in the movies, we began racking our brains for anyone and everyone we'd ever met anywhere. We wanted anyone to give us a different prognosis. After an angst-filled 24 hours, it occurred to me, as if a brick had been dropped on my head: DUH! My motherin-law worked for – and is still in touch with – an acclaimed neurosurgeon, specializing in brain and neck surgeries. One phone call to her and all was well with the world.
Within 24 hours of phoning my mother-in-law, her former employer was on the phone with my brother (at 10 o'clock on a Friday night, by the way). He had seen the images and was convinced his practice could handle the situation, no worries about the artery that the initial surgeon was concerned about. He had a doctor in his practice who specialized in this type of very difficult surgery and who, as a bonus, took my brother's insurance, and was willing to see him right away.
Three weeks later, that doctor had my brother walking out of the hospital on his own with promises of not needing a wheelchair for a very long time. This occurred in the beginning of December. A Christmas Miracle, indeed.