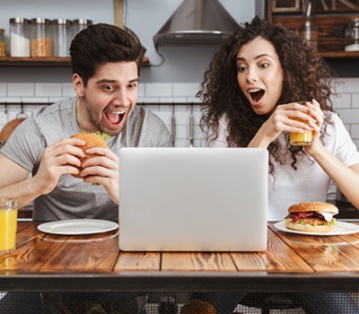 As a Vegan Transition Coach, I have a unique job: I am not a health coach, in the traditional sense. I am an immersive vegan educator first. My goal is to make the transition to the vegan lifestyle as seamless, pleasurable and effortless as possible.
I recognize that people coming off the Standard American Diet (SAD) are unlikely to be wooed by a raw collard wrap or a Buddha bowl off the bat. They need familiar textures and the dishes that bring them comfort. The first step I suggest is taking their favorite family traditions – from lasagna to casserole to meatloaf – and veganizing them! The plant-based meat and cheese alternatives coming out now are light years ahead of anyone's original expectation. The variety is astounding! One of the things I set out to do as a vegan coach is to try as many products on the market as I can – and these days, that's a never-ending task.
Last month, I wrote about the more commercial plant-based options on the market, in an effort to help the newly vegan or vegan-curious customer have a cakewalk through the grocery store aisles. This month, I will be digging in to the "vegan underground" suppliers, in support of the little guys who are building their brands through specialty vendors, but haven't yet acquired that major distribution yet.
I have been buying my non-produce vegan grocery items on VeganEssentials.com for many years now. They have a phenomenal range of vegan products – from gourmet food to cosmetics to shoes, belts and accessories. Some of my favorites on there include Vtopian's Artisan Cheese Wedge, Caramelized Onion & Camembert, Loving Hut's Fresh Ocean Shrimp and their Country Fresh Ham Loaf, and Vegetarian Plus' Black Pepper Steaks.
I recently got turned on to GTFOitsVegan.com. They are a panacea for product fatigue, as I was turned on to gobs of new offerings. Some of my new favorites include Good Catch's Plant Based Fish Burgers and their Plant Based Crab Cakes. Another phenomenal find was Thrilling Foods' Bakon. For pizza lovers, I recommend the Vegan White Truffle Pizza by Tricycle Pizza.
FakeMeats.com offers a variety of meat substitutes, plant-based jerky, sweets, snacks and gift boxes.
BillionVegans.com goes well beyond the vegan grocery range, offering beauty, health and nutritional products, clothing, kids' items, animal companion fare and more! They are aiming to become the vegan (and ethical version of) Amazon – where you can get whatever you need!
If you would rather sample new products, you might want to get the monthly subscription Snack Box from VeganCuts.com. That way, you will discover new and interesting products without a large financial commitment. They also have vegan beauty and makeup boxes too!
If you would like more vegan product recommendations or have any questions,
feel free to reach out to me: Karen@Vegan-TransitionCoach.com.