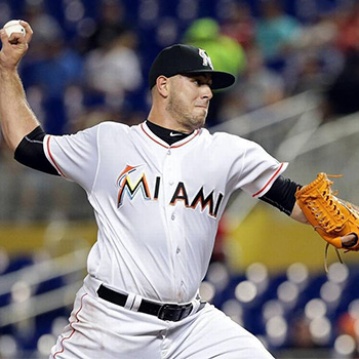 As we slowly climb out of the miasma known as the year 2020, our fellow citizens will begin to notice several "back to normal" routines which form the fabric of our collective experiences. Restaurants and bars will begin to accommodate more patrons (so long as we don't all lose our collective minds and act as if the battle vs. COVID-19 is over), movie theaters and concert halls will again entertain live audiences, folks will return to work, kids will return to school.
Sports will be no different. The advent of vaccinations and precautionary behavior allows more groups to gather; the NCAA basketball tournament will play its games (albeit in one state), NBA basketball and NHL hockey steam towards their respective playoff seasons (with some fans in attendance) and colleges hope to have nearly packed houses when football returns in the fall. Baseball? Well, baseball gets to be the guinea pig, the proverbial canary in the coal mine, as it plans to play a full 162-game schedule once play begins. It's with that idea in mind we preview the season, and hope the focus will be onfield play and not off-field distractions.
There are a few rule changes: Seven-inning doubleheaders, an end to strictly regional play (meaning the Yankees and Dodgers will travel nationally again, making opposing team's ticket managers very happy), and team attendance policies will be set by the individual clubs. Baltimore announced it will have 50 percent capacity, while New York has eight percent and Chicago will be at 20 percent. Not perfect, I know, but better than those stupid cardboard cutouts, right? In some respect the rules will be a "Back to the Future" kind of deal. The All-Star game is set for July 13 in Atlanta, the playoffs will again feature only 10 participants (unlike last year's 16-team invitational) and rosters will again max out at 26 but with the DH only available in the American League (subject to negotiations, so stay tuned).
Locally, the Miami Marlins and Tampa Bay Rays look to improve on last year's finishes, but in Tampa Bay's case, that will be difficult. After winning the league pennant and losing the World Series to the Dodgers in 6 games, it's hard to improve. But the most efficient franchise in baseball figures to be in the mix thanks to young stars, solid pitching and shrewd management – though they will have to overcome the loss of two starters from last year in Blake Snell and Charlie Morton; still, their farm system is so deep, it's a safe bet to place the Rays in the post-season mix come October.
The same couldn't be said about the Marlins, until last year. Then a surprise post-season appearance, followed by a playoff series win over the Cubs, served notice the Fish were for real. This year the team pins its hopes on a young staff anchored by Sixto Sanchez, Pablo Lopez and Sandy Alcantara. If manager Don Mattingly can work his magic again, Florida could be hosting not one – but two – playoff teams.
Now, normally this would be where prognostications would come into play – but not this year. Too much uncertainty surrounding who can play, who will play, and for how long. So for now we only hope the thing everyone can count on will be the yell which starts it all… Play ball!