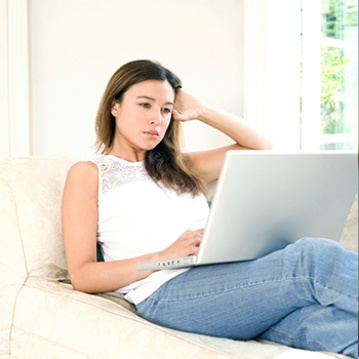 If you're reading this, there is a good chance you've dabbled in mindfulness. Maybe you already have a daily meditation habit. I've been dabbling for decades, but our collective year of quarantine moved me deeper into my practice, and I'm so grateful. I thought I'd share some of the resources that I've found so helpful.
First… APPS! Phone apps are the greatest thing since, ummmmm, books. I still love my books, but there really is an app for everything! Mindfulness apps such as Ten Percent Happier, Headspace, and Insight Timer offer various teachers, music, courses and, of course, meditations for all levels, styles and intentions. I use every one of them. Just like music, it's nice to switch it up from time to time. But it has become part of my day, and I look forward to it as much as I look forward to that first cup of coffee in the morning. I can't wait! Even my fitness apps (I currently use Aaptive and Fit On) offer brief meditations after workouts.
The ironic thing for me was that I always told myself I didn't have time to sit. But the more I take the time, the slower my world seems to move, and I literally feel as though I now have more time in my day. Perhaps it is because paying attention to nothing but the act of breathing for 15 minutes clears the clutter of the thinking mind. At the end of each meditation session, only things that matter remain. Sitting in stillness brings space where there was a lot of useless busyness.
Another tool I've found helpful is a program called Moment (also available as a phone app). Moment allows you to block items on your computer or phone that distract you. If it is time to work, block personal distracters (news, social media, shopping) for a set amount of time, to avoid going down any rabbit holes. Moment also provides a report on your usage each week, which is both eyeopening and alarming. But, a good reality check is what we need sometimes!
Finally, the word ALERT is an acronym I came up with to help me remember some key areas of focus throughout the day, to keep me from losing sight of my bigger picture. A: is acceptance. Accept what is, in all moments. L: is for letting go. Don't spend time wishing things were not as they are. Instead, observe. Notice. Absorb details all around you. Be in the moment. E: is energy. Where we put our energy is where we go. Am I putting my energy in places that will ultimately get me where I want to go? Or am I procrastinating, avoiding, unconsciously wasting time? R: is to remember. Remember to be mindful. Remember your hopes, dreams and desires. Does what you are putting your energy toward align with your big picture plan? Sometimes we have to do things we would rather not, but that is a great time for mindfulness. And finally, T: trust. Trust that all is as it should be. Trust that the universe has your back. Trust your own voice. Trust that you are here for a purpose, and that you are moving in that direction. I posted this on my mirror, my computer, the refrigerator and in my car to catch myself in unconscious moments: Be ALERT.