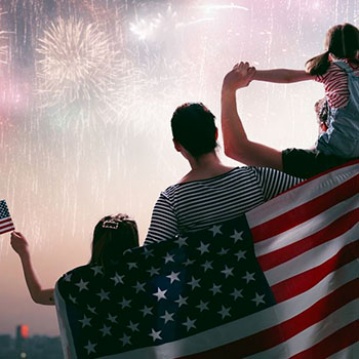 You should know that I am passionate about clearing clutter, organizing and design.
Why? 1. It's a necessary service we can all use.
2. It's rewarding. 3. It's helping others through difficult circumstances.
This JULY I invite you to FREE YOURSELF from the bondage we suffer with TMS (Too Much Stuff). We simply all have TOO MUCH STUFF. How'd we get in this mess in the first place? Well, there are many reasons we end up with a ton of clutter. Inheritance, garage sale binging, collecting, shopping therapy and so on.
TRULY it doesn't matter how you got into this situation, what really matters is whatyou're committed to doing about it.
Here's where I can help. You see, we can all benefit from coaches. The best athletes use outside advisors. The best and brightest in business use coaches. And so it is in the organizing world. I am here to guide, lift, catalyze and otherwise show you what's going on, why, and what we can do about it.
I invented the S.M.A.R.T. system for you to use on your own. And if you are still overwhelmed, paralyzed, or know someone in a cluttered situation, let me know. Together, we can solve just about any clutter. From an all-out hoarder to someone downsizing to a smaller home. The range is vast and yet the path to clarity is really quite similar.
Here's the S.M.A.R.T. system outline:
S. Start simply, simply start. Take on a project that is relatively simple.
By gaining success you'll be in a good position to keep going. Try clearing a kitchen drawer, a bathroom counter or your laundry room.
M. Mindset. To get into the right mindset, I suggest playing any music that gets you moving in the right direction. Then a beverage that keeps you happy, and finally, comfy clothes that allow you movement to organize and clear the clutter.
A. Action. With your goal in sight, and a garbage bag for disposables, plus a garbage bag for donations, you're ready to empty that drawer, that shelf, that clothes rack. Taking action right away shows you the confidence that, step by step, you can get this done.
R. Repurpose, Reuse, Recycle. However you choose, when you see an object, you get to decide how you'll now use that item. You can turn it into something else, you can modify it, you can recycle it. Any way you choose, you're moving your stuff into a better place!
T. Transformation. So key. This is the reward for going from chaos to clarity. Once you've emptied that pantry, cleared off the desk, gone through old bills or otherwise taken on your outdated wardrobe, you're virtually guaranteed to feel lighter, brighter and better.
With your mind more clear, you can then take on other more daunting home projects, family events, and business assignments.
So, follow the S.M.A.R.T. system I've outlined for experiencing your FREEDOM of INDEPENDENCE this July.
Try it yourself. If you stumble, want some help or just a phone consult, I'm here for you. Happy to help. Call David Hall, 561-706-7779. APlusClutter-Clearing.com Clear the Clutter…Clear the Mind™