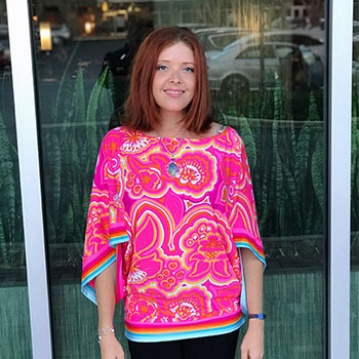 Dear Reader, It's been a wonderful three and a half years that I have written monthly articles in the Happy Herald. As a Vegan Transition Coach, much of my focus here has been offering you tips on going vegan easily, affordably and joyfully!
I have shared how to food budget, bulk prep, eat plant-based on the road, or with family. I have shared how to have an enviable animal-free barbeque, with a grill that's jam-packed with savory and satisfying offerings. I've recommended some of the most astounding spices from around world, to liven up any meal and elevate your cooking to a new and exciting level.
I have recommended books, documentaries, fabulous vegan food brands, and the best online vegan stores with brand exclusives. I have shared information on animal rights, environmental protection, and effective activism.
I am holistically focused, meaning that I aim to cultivate and nurture the spiritual, emotional, physical and intellectual aspects of self symbiotically. As such, I have also offered my readers meditation techniques, abundance manifestation exercises, immune-boosting tonics, and tips on maintaining stasis and emotional wellbeing during these challenging times.
I am proud of the content I have created for this publication, and I am deeply invested in the wellbeing and personal evolution of those who have loyally followed my articles each month. Thank you so much to everyone who has taken the time to read what I have shared, those who reached out to me via email and my website (VeganTransition-Coach.com) – and thanks especially to the owner of Happy Herald, Brigitte Lang, who had given me this amazing opportunity to share these things with you all.
In the time since I began to write here, I have seen seismic shifts in awareness. I have seen a wave of new plant-based food brands, vegan IPOs, and even most of the popular fast-food chains offering plant-based meals. Globally, there are now approximately 79 million vegans! Currently 14% of the total world population identifies as either vegan or vegetarian. Though vegans are still a slim minority, the interest in plantbased options and their availability and affordability continues to grow. You can now walk into any grocery store (even Walmart or Target) and choose from a wide array of fully plant-based options. We are nearing a tipping point, and it's a very exciting thing to witness!
I will continue to be a voice for the animals and for human empowerment as well. To me, we all share this terrestrial life, complete with emotions, desires for freedom, autonomy, rights and self-expression. We all want to live, and we all want to love and be loved. When we come from this place of unity, who can we harm?
Best Wishes, Karen (Please reach out anytime via my website: VeganTransitionCoach.com.)