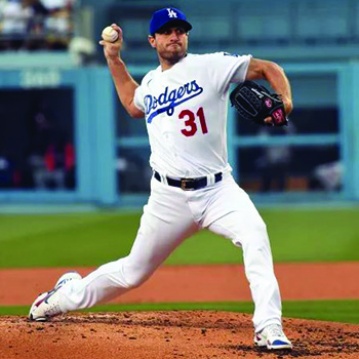 Fun fact: Did you know the traditional Oktoberfest celebrations, hosted by many of our fellow citizens of German-American ancestry, are not held in October? Nope. Traditionally the event, most closely associated with its roots in Bavaria, is held mostly during September, and done to honor the fruits of the harvest. How it became associated with the following month is grist for another column, but in this country, October also means another seasonal celebration: playoff baseball. In a way it's a shame the most exciting time of the season conflicts with our other two traditional behemoths, collegiate and professional football, but viewing – and betting – habits change over time, and so it is with interest in our (former) national pastime.
Yet this year is especially intriguing since the bigmoney teams with unlimited payrolls are not going to win their respective divisions; in fact, as of this writing, both the defending champion Los Angeles Dodgers and the New York Yankees are struggling mightily just to qualify for the post-season. L.A. is locked in a three-way fight for the pennant with their archrivals from the north, the San Francisco Giants – who at present hold a three-game lead – and the San Diego Padres. The Yankees trail Tampa Bay, Toronto and Boston for the last remaining spot. Neither squad is guaranteed to advance any further should they even qualify for the playoffs. You see in baseball, there is now a wild-card format, expanded a few years back to include five teams from each league; there are the three division winners, with two other teams involved in a onegame playoff to determine the fourth playoff team. This one-game shootout has drawn criticism from purists who despise its gimmicky setup. But don't tell fans in those cities still involved in the race they are part of some cheap money-making scheme; their respective stadiums will be filled to capacity as the battle for the remaining spots comes to a conclusion.
Interestingly, Major League Baseball is the only major North American team sport which has no salary cap, which you would think should benefit the wealthiest teams. And while New York, L.A., Chicago and Boston are in the fight, the best squads this year hail from small market Tampa Bay, Houston and San Francisco (the latter two considered small market despite the size of their cities). It's no fluke either. Last year's World Series featured the Dodgers and the Rays – yes, the same small-market Rays from a city where tractor pulls draw more fans than itheir championship-level baseball team.
So settle in this fall with a glass of warm apple cider, your favorite nosh, and behold the best the game has to offer. As for you "helmet heads," not to worry: by the time the Super Bowl is played, next year's spring training will be just around the corner.
Batter up!