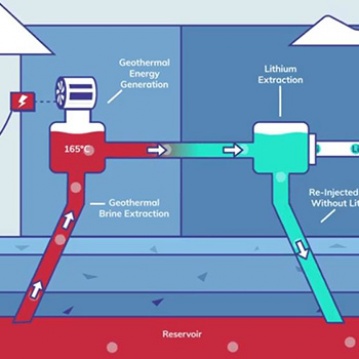 Geothermal energy is heat that is generated within the Earth. (Geo means earth, and thermal means heat in Greek.)
Geothermal begins in the earth's core, some 1,800 to 4,000 feet below the earth's surface – making its way above ground, it creates hot springs, geysers, or steam beds. Tapping into this hot bed helps generate power, and for today's electric vehicles, lithium batteries.
The lithium is created from geothermal brine that is extracted from the earth's core. As the hot spring makes it way to the earth's surface, wells are drilled to capture the steam and hot water. Lithium is the last to be extracted from the hot water's brine. It is then turned into Lithium batteries through another process.
Happy Motoring.