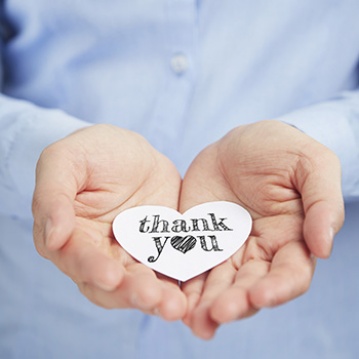 It's that time of year where we deliberately give thanks. THANK GOODNESS we dedicate a holiday for thankfulness, right? Often times, we are scrambling, putting out fires, dealing with disasters, focusing on what's NOT working. When all the while, with a deep sigh, a deeper breath, and a moment where we can collect our thoughts, we can then begin the appreciation process. We can then LET GO of old limiting beliefs. We can find comfort in ourselves, our family and friends, and our own place in society.
This month, (and everyday, frankly) you are invited to give thanks, receive thanks and BE THANKFUL for all you have. Stop and think about it. What is your life made up of? People, pets, events, things and memories. Add to that the desire of success, love, abundance and optimal health and well, now we're getting somewhere.
When it comes to self-care, selflove, and self-thanks, why not take an EXTRA moment, right now, while you're reading this, and give yourself a quiet pat on the back? You're doing well. You're doing great. You're grateful for the basics. Like breathing, eyesight, legs walking, speech, touch, taste and so on. Core gratitude, real appreciation can only lead to more self-love, more generosity, and more forgiveness.
This month. Reach out. To our elders, our neighbors, or family, or friends, and share the gift of gratitude. Say THANKS to your dry cleaner, your grocery delivery dude, your valet parking attendant, and MEAN IT. We truly are ALL ONE. We rely on one another. We mesh with one another.
I invite you to be of the mindset that, together, we are amazing. Isolated, we are limited. Let's join together in harmony, acceptance, love and admiration.
For organizing and decluttering, Thanksgiving month invites us to get out those dishes, platters, and decorations. Break out the cranberries, sweet potatoes and that big bird (and alternatives since I'm a vegetarian). The home gets warmer, decorated with love, filled with family. (YES!) Let's celebrate our good fortune and remember those in need. This month we may focus on the needy in food insecurity loops. Sadly, so many thousands of families suffer with food insecurity, while we are flush, gorging on giant turkeys and such. Remember those in need of a solid meal and be generous, be philanthropic. Donate a meal or two or twenty.
If you are clearing clutter at home in time for the big Thanksgiving gathering, see what you can donate of your less-used, lessappreciated decorations. Give to a shelter, give of your time to work with Caring Kitchens, Helping Hands, and the Palm Beach Food Bank.
There's truly enough for all. We just get to be more conscious, more generous, more WE MINDED – and together we can be thankful for abundance.
Today, AFTER reading this HH issue, go out and make a difference. In YOUR life, and then in someone else's life. Be grateful, be thankful, and your cup will runneth over with love.
Be well and see you next month.