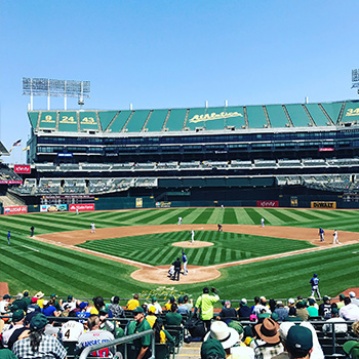 The Heat's Pat Riley's legacy – on and off the court – is virtually untouchable.
While savoring the Heat's most recent post-season triumph, a four games to two dismantling over the star-laden Philadelphia 76ers, I heard Heat forward Jimmy Butler explain why he's fit in so well with the Heat. His response was mostly predictable, e.g. good culture, strong locker room, solid coaching staff, etc. But he made one comment that caught my attention. He said, "Coach Pat just told me to play hard and be myself." Pretty innocuous, right? Except the coach he's referencing isn't the current head coach. No, that would be Erik Spoelstra, currently the head man, and generally regarded as one of the best in the business. Instead, he was referring to the man long regarded as the architect of the Miami Heat's basketball success.
Patrick James Riley of Linton High School, the University of Kentucky and Schenectady, New York.
Never mind that "Coach Pat" hasn't coached a game in over a decade, and is rarely seen near the bench during a game or practices – such is the respect he commands that current stars know who the man in charge is, regardless of title. Which is why the title of this article says what it says: he's the second most impactful and important person, off and on the court, since the league's inception back in 1947. Want proof? How about ten (10) titles either as coach, assistant, player, or team president? His .636 winning percentage as a coach ranks him seventh on the all-time list (minimum 300 games). His presence made him legendary during the Showtime Lakers period, almost as famous as the players he coached. Everybody knows about his suits, his hair, his swagger – but what sets him apart from everyone in league history (with one exception) is his ability to be successful with different teams utilizing very different styles.
In L.A., he took advantage of having athletes who could literally run you out of the gym, helmed by – arguably – the greatest point guard in league history. Five titles, eight conference championships, and countless accolades resulted in the decade which followed. After a year he resurfaced in New York, and promptly became the head man of the New York Knicks, leading them to multiple playoff appearances, and missing a championship by whiskers in 1994 finals versus Houston. After the1994- 1995 season, Riley took his talents to South Beach, and in his third incarnation as a coach, turned the fortunes of an also-ran franchise into one of the league's model outfits. Not only that, but he's done it with a different cast of characters down here in the last 27 years, this latest team being his latest creation.
With all that success, you ask who could be Number One? For that answer look to Boston and Celtic legend Red Auerbach, who literally led the league from the days of playing in refurbished barns to a national TV presence felt even today and, like Riley, he did so as coach and president.
So, enjoy him while he's here South Florida, because careers like his don't pass by every day – if ever.