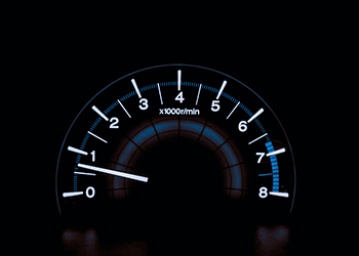 The stop-start system on most new vehicles is designed to reduce fuel consumption and emissions, mostly during excessive stop-and-go traffic. But why doesn't it work all the time?
Believe it or not, your vehicle's stop-start system senses the outside temperature. Just like you in the morning, getting out of bed and getting going isn't always easy. Cars are similar. The stopstart system will not function if the outside ambient temperature is too cold. Your vehicle is most efficient when warm, so stopping a vehicle at a light or stop sign while trying to warm up isn't the best for the vehicle.
The other downside to this type of emissions-reducing technology is that it will tend to wear out the starter. This programming increases your start usage by a factor of 100 per day. Happy Motoring.