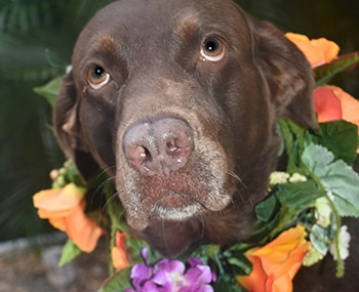 There are many ways to assist animals in need. Not everyone is in a position to adopt, foster or transport. Some of us are good on the computer, and may have a sizable audience with the willingness to help animals in need. Awesome!
There are ways to optimally assist rescuers, organizations, and animals. Consider this recent social media post. An adorable purebred puppy was surrendered due to allergies. The post had a very cute pic, minimal info, and the rescuer's phone number. Missing was the name of the rescue group, application process, adoption fee, and MOST importantly, the city where the dog is located.
Initial post: 44 comments 287 shares
Tallied: six useful comments (suggestions for reputable rescues/fosters), 11 interested prospects and 28 USELESS comments (i.e.: adorable, I'm at capacity, best wishes)
Second post: 20 comments, 50 shares
Tallied: three useful comments, five interested prospects, and 12 USELESS comments (so cute)
Would you, as a prospective adopter:

• Want to know the process to be considered? Application, adoption fee, home visit, etc.? What is the timeline for adoption? Would s/he be released to the new home under a spay/neuter agreement?
• Want to know where the dog originated from? If s/he is from a pet store, it could be a puppy-milled dog with genetic defects and/or behavioral issues.
• Openly trust who has the dog? Rehoming scams are common online.
• Want to know more about the dog's personality, health, weight (some communities have restrictions), spayed/neutered, UTD on vax? Good with dogs, cats, kids?
• Be willing to pay hundreds of dollars to adopt this dog? Is it a tax-deductible donation to a reputable organization?
• How far are you willing to drive to meet/adopt the dog? Hours? Out of state?
• Want to know the protocol/your responsibility to return the dog if s/he dog is not fitting into your household after a month or so?
Even without having the above crucial information, this dog's picture was shared al most 350 times. Those possibly interested have to call the rescuer. I called for an update, the voice mail was full – for the past four days.
Omission of imperative information combined with a dead-end voicemail reduce this precious pup's chances of finding a great home to a single digit percentage. 350 well-meaning people blindly shared the post. The result is the newsfeed gets clogged with useless comments, while rescuers get overwhelmed; all while the pup is stranded on foster island.
What should YOU do?
1. I prefer to keep my efforts local. Most rescues will not transport or adopt out of state. It's easier to arrange meet and greets with local residents. Arranging home visits prior to adoption is also expedited.
2. Before you share: contact the original poster for an update. Include imperative info in your posting: name of rescue group, location (city) of dog, health update, status (in danger, needs medical, foster), adoption process (link to application) and adoption fee. If you're not willing to do that, please don't clog the news feed by sharing the post. The dog could already be spoken for.
3. There is a rescue group for almost every breed. I have been with Australian Shepherd rescue for nearly three decades. Having had five at one time, been surrendered, rescued, evaluated/photographed and fostered hundreds, I know the breed very well.
I've gotten calls to assess aussies being surrendered. Turns out they were shelties, collies, ACDs (Australian cattle dogs) or mixes. I still helped. They went to the appropriate breed specific rescue group, or one that accepts mixes. Just because the owner paid a lot of money for the dog and has papers, doesn't always mean it is what they say. A guy told me his poorly bred aussie was a gray merle. Avoiding the desire to roll my eyes, I said, "Mister, she's a blue merle." There is NO such thing as a gray merle.
Specific breed rescues may have approved applications waiting. Instead of blindly sharing, commenting how cute or why YOU cannot take the dog, search in the area the dog is located in for THAT breed rescue and tag them @ on Facebook, or # the appropriate group.
By following the above guidelines, you decrease clutter on newsfeeds, and save everyone time, energy and money. Best of all, you significantly boost the chance of that pet getting adopted to an approved, well-vetted home! Thank you in advance.