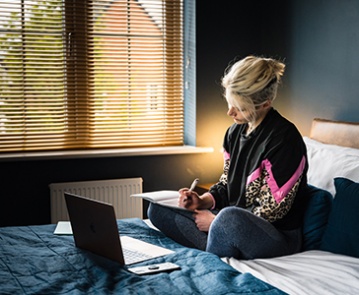 "Some of us think holding on makes us strong, but sometimes it is letting go."
– Hermann Hesse
I wrote my first newspaper column in Happy Herald in 1995. At the time it was called The Happy Times Monthly, and later we changed the name to Happy Herald because people got us confused with High Times Magazine. High Times was a cannabis-based magazine, hence the word "High" Times, but really we wanted to distinguish ourselves from any other publication, so we became popular as Happy Herald, the newspaper/magazine famous for printing only upbeat news and promoting a positive lifestyle.
Happy Herald has garnered an incredible amount of success over the last 28 years and has been a huge source of inspiration not only for you, our faithful readers, but instrumental in keeping my personal outlook on life positive. It will continue to flourish for hopefully at least another 28 years. In addition to the writers in the Happy Herald are the advertisers who helped us publish this fabulous upbeat content by funding it, but who we helped over the decades too by advertising their business effectively to bring clients and build their business. WHAT A WIN-WIN!
That being said, after 28 years of absolute pleasure, I am retiring from writing my column – but the Happy Herald will continue stronger than ever, as it is a staple in the South Florida community, so this column is to not to say goodbye, but so long for now. My position as Founder and President of Happy Herald will not change.
So what's next? Some of you may have noticed the Healthy Food Factory ads in the newspaper. It is a separate company started in 2006 because my passion for food translated into my passion for veganism.
Healthy Food Factory is a licensed commercial shared kitchen commissary for food entrepreneurs (new and existing) to get licensed and make their food in our commercial kitchen. Many of our clients start their food product business and sell at farmers markets, to friends and local stores, and eventually to large distribution chains.
So, this will be the last newspaper column I write, so getting back to thank you, I owe a huge thanks to all of you who have taken the time to read my columns and other stories, who sent questions that were both challenging and entertaining, and who offered their own experiences and knowledge. If you believe you've learned anything from me, know that I have learned much more from you.
Please continue to support the Happy Herald. Being informed of the good things in life is more important than ever, and if your business needs more clients, reach out to Steve Fier at (561) 394-7466 for advertising.
I am forever grateful to have been a part of the positive and upbeat writing community, and will use those skills to my best ability at Healthy Food Factory.
All my best, Brigitte Lang PS. If you would like to stay connected please connect through the following:
Facebook Personal Page: www.facebook.com/brigittelang99/

Meetup: www.meetup.com/brigittesrawfoodpotluck/
Website: www.Healthy-FoodFactory.com