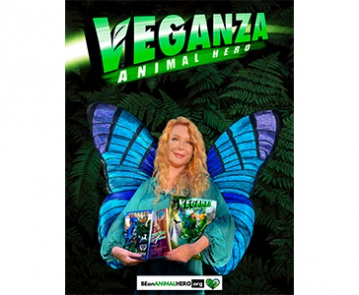 Here we are again with our resolutions and wishes for another year.
Here's my Number 1 Resolution: In 2023, I am determined to be even more effective in growing empathy and compassionate action resulting in all species living free from harm.
The Veganza Animal Heroes edict will reach a wider mainstream audience utilizing the Veganza Animal Heroes book series, the Veganza Animal Hero Claymation film, the Veganza Vanza, and lively interactive presentations with the actual plant-powered characters from the action-adventure book.
If you wish to book a free program, virtual or in person, go to BEanAnimalHero.org. We can customize it to any age group, and arrive with tasty scrumptious food to enjoy together after our presentation.
So… Happy Veganza New Year to you and yours!
Susan Hargreaves, with her three empathy fostering books.