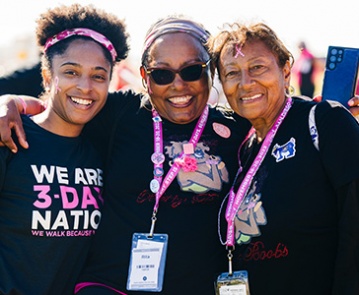 March is Women's History Month. Each year the National Women's History Alliance selects a theme. Last year's theme was "Women Providing Healing, Promoting Hope." The year before was highlighting women "Refusing to be Silenced." This year the theme is "Celebrating Women Who Tell Our Stories."
I teach history, so I tell stories all the time! And for a brief time, I taught a women's studies course at Boca High. I partnered with the Women's Studies department at FAU and developed a curriculum I fondly referred to as World Herstory. I tried to veer away from the greatest hits, which can be found in the regular World History book, and really dig up some fun and interesting stories of women creating, doing, impacting the world around them. It was no easy feat, but you'd be surprised how people are so willing to share what they've learned when talking about really amazing people who hardly anybody knows.
I listen to a wonderful podcast called "What's Her Name? Fascinating Women You've Never Heard Of." It is hosted by Dr. Kate Nelson and Olivia Meikle, who are both professors of history. Each week they tell the story of a pioneering woman, and have guest experts on to fill in the details. They also visit the places where these amazing women lived. It's really great stuff, and it does leave me feeling like I can do anything I set my mind to. Find them at: https://whatshernamepodcast.com/

It's important for all kinds of stories to be told. The more diverse the stories, the more people can see themselves and imagine their own potential greatness, and thus more greatness will abound to make the world a better place.
That's why I was a little annoyed during the Superbowl, when a friend surprised me with her disdain about the Black National Anthem being sung. I was listening in awe to my favorite "Abbott Elementary" star belting out this beautiful tune when my friend's comment jarred me. "There's only one national anthem, why do they want to divide us?"
Deep cleansing breath. I suppose people don't know what they don't know. I couldn't let it slide. So I said, "I don't see it that way at all. Why not celebrate more joy, more pride, more music, more Americanness? It's not divisive, it's inclusive."
I don't understand how words like "woke" and "liberal" can be interpreted as anything but positive. Awake. Open Minded. Forward thinking. Our founding mothers and fathers were certainly woke and liberal. I'm pretty sure Jesus was a liberal also. Including all of our stories is what makes America great. There are many places on Earth where dissenting voices, or even just other ideas are simply not tolerated. Is that what people like my friend and her like-minded buddies want? Not if they were in the margins, I'm sure of that.
Throughout the year, the NWHA will promote the recognition and celebration of "women, past and present, who have been active in all forms of media and storytelling." There will be some great films at the Miami Film Festival in March. I hope to catch some! Also, if you're interested, here is a link to the Library of Congress website dedicated to the contributions of women: https://womenshistorymonth.gov/