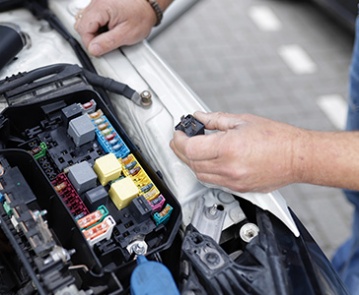 Manufacturers have for years been trying to pass legislation pertaining to vehicle software ownership.
Some companies believe that people never truly buy cars. In their opinion, consumers simply rent vehicles – or at least parts of them – for extended periods of time. Ultimately, those parts remain the property of the manufacturer.
How is that possible? It all comes down to software, the Digital Millennium Copyright Act, and the rights that the DMCA affords manufacturers and their goods. What does this mean for the consumer? Since the manufacturer owns the right to all software, any time a vehicle owner tampers with or alters how certain components on the vehicle operate, the manufacturer can invalidate their warranty. Will there be consequences?
Adding electric vehicles to the mix, all components are monitored and controlled by the software and manufacturer, leaving the car owner to actually own very few parts of the car. This is not just limited to automobiles. Your smart phone, smart house, and all consumer goods controlled by software will be part of that DMCA. This leaves the question: who is really listening and watching everything you do using these devices? In years past, everyone was afraid of Big Brother watching. Today's technology gives a new twist to that saying. Happy Motoring.