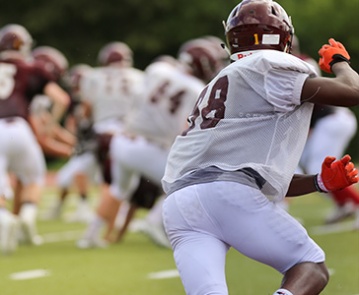 Any time you venture into the arena of making predictions, it's always a tricky proposition. This statement is especially true when you're evaluating the prospects of college athletes, and the state of college football in the state of Florida.
As for the chances of the state's big three programs (and I know I'll hear from UCF people who wonder what about us? Fair point. No longer are they relegated to a secondary conference as they start play in the Big 12 this year; but at least for one more year we stay with tradition), we have programs in very different places. Let's start.
FLORIDA STATE: Clearly Mike Norvell's plan has succeeded more quickly than maybe even he planned. Just two years ago, Norvell was on the hot seat, with underwhelming results both on and off the field. No more. Thanks to the transfer portal, and lead by preseason All-Americans quarterback Jordan Travis and defensive lineman Jared Verse (who is picked by some publications to win the Bednarik Award), the preseason ranked #8 Noles are trending in the right direction. It's not just a two-man team either; ESPN has six of their players in their top 100 – in the country! – a sure sign the program fixed whatever was wrong with it, and the momentum from last year's bowl win over Oklahoma has only added to the hype. The schedule helps, too. They have what amounts to a twogame schedule, with a giantsized matchup to open the season against #5 LSU, followed by a titanic road game versus Clemson three weeks later, in a game that will likely determine the conference's front runner. Interestingly, FSU could be 2-2 after four games – and still the run the table. That's my view as well.
PREDICTION 10-2.
MIAMI: Different story for the 'Canes, who are coming off a losing season, but still come in with a ton of optimism thanks to NIL and benefactor John Ruiz, as well as a good job in recruiting led by head coach Mario Cristobal. They return some pieces which are expected to improve on last year's 5-7 record, including leading rusher, Henry Parrish, Jr., and an improved offensive line. The coaching staff features new offensive and defensive coordinators, and that type of change always proves to be a challenge, but Miami benefits from playing in the ACC's weaker Coastal Division; with better athletes and better coaching, the 'Canes should be bowling by season's end.
PREDICTION: 8-4.
FLORIDA: Ah, the Gators. Full disclosure: as a proud alum I'm always hopeful, but alas, after two straight losing seasons, and with the possibility of a third straight losing year (a feat not accomplished since the '40s), the prognosis is not good. Football teams need a strong head coach and good quarterback play to be successful, and UF lacks both. Second year head man Billy Napier talks a good game, but his results are less than encouraging. In fact the more you watch him, the more you get the feeling the unflattering moniker "Sun Belt Billy" might be accurate. As for QB, Wisconsin transfer Graham Mertz gets the nod, but judging by his performance in the Spring game, as well as his last year at UW, Fred Mertz might be a better option.
PREDICTION: 5-7.
So, take those crystal ball prognostications as you will, and here's hoping your school does better than expected; remember, even if your team disappoints, the tailgate parties never do. Let's kick it off!