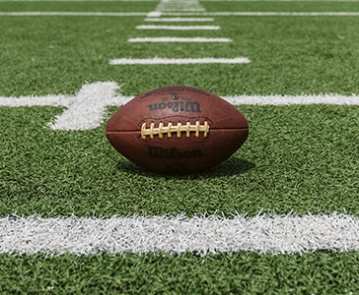 The late Don Meredith used to end his Monday Night Football broadcasts with an homage to Willie Nelson by warbling out his version of "The Party's Over," usually signaling the game was no longer in doubt. Watching the developments in New England this football season brings to mind that ditty, as the vultures are circling the great Bill Belichick, and demanding he end his 23-year run as the head man of the Patriots. Now when it comes the warm and fuzzies, no one will ever confuse Belichick with a kindly uncle – Ebenezer Scrooge would be more like it – but since a certain Hall of Fame QB, left town the 6-time Super Bowl champs have fallen on hard times, mustering only a 26-30 record, including a 1-5 start to this season, as of the date of this writing. (It doesn't help Belichick's cause that the 2020 NFL campaign ended with Brady hoisting the Lombardi trophy.)
Why is this relevant to South Florida? Because Belichick's troubles mirror the man whose record he's trying to break – that is, Don Shula, who holds the record for wins by a head coach at 347. The Patriots' head guy needs 18 wins to pass Shula, but at that this rate, it's hard to see him doing so in New England, given his present difficulties. And it's not just fans calling for a change – former Patriots' players have joined the call, suggesting it's time for him to retire, including linebacker great Tedy Bruschi, who was on three of the Patriots' title teams. The biggest complaint fans and media have about the current team's problems is the failure to draft and develop any offensive stars, making the job of winning games in this era's NFL very hard to do. "The game has passed him by," is the familiar refrain aimed at Belichick, who doubles as the team's general manager, as well as being its head coach. You know who else had that barb aimed at him? That's right, Don Shula, who also held both titles at a time when the salary cap and free agency strained even the most competent of NFL front offices. Yet Don Dolphin had more success in his later years, making the playoffs three times in his last five seasons. Patriot fans would settle for a .500 season at this point. Their similarities don't end there – both men had the good fortune of working with Hall of Fame QBs,yetultimately failed, albeit for different reasons.
Shula because he could never surround Dan Marino with enough talent, and Belichick having difficulty winning since Tom Brady left town. It's harder when the legend can't, or won't make the necessary changes, when results would suggest they need to be made.
In the end, there is no easy answer, folks, except to keep humming Don Meredith's tune – because right now Bill Belichick's performance is definitely off-key.