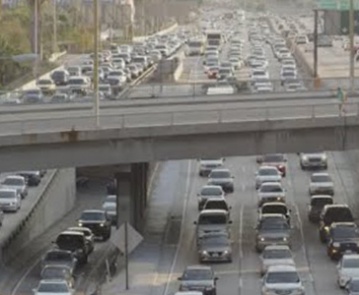 With inflation high, car insurance is not exempt from feeling the pain of higher prices. The question is, WHY? Ending the year in August, car insurance prices jumped a whopping 19 percent, and overall inflation came in at 13 percent. So what is the driving force behind this large increase? Thanks to the pandemic, car prices fell. Most vehicles were sitting parked for months due to the shutdown of many companies, and COVID. When everyone was given the green light to get back to work, drivers became riskier. Was it due to less vehicles on the road and many feeling the need to act as if they were on a racetrack? The roadways in many states appeared that way. Or was it that drivers forgot how to drive safely?
Other factors adding to the jump in insurance costs, the cost of repairing or replacing a car that's damaged in an accident has also jumped sharply, thanks to snarled supply chains, parts shortages and a tight labor market that's led to rising wages for auto mechanics. Let's not forget natural disasters that play a role in rising insurance premiums. The more the insurance companies must dish out for claims, the more this will affect your premium.
The Insurance Information Institute says auto insurers paid $1.12 in claims last year for every dollar they collected in premiums. This year, that ratio is expected to be $1.09. Insurance companies make most of their money by investing our premiums. With the volatile market, that can be a contributing factor for the insurance companies' bottom line and the need for the consumer to help fill the loss gap.
So how do we reduce our risk of higher insurance costs? Some companies will reduce your premium by bundling your home and auto, you can opt for a higher deductible, install an app where the insurance company can follow your driving habits, and shop around for the best rate. With the driving habits of today's drivers, don't risk having too little insurance. Happy Motoring.