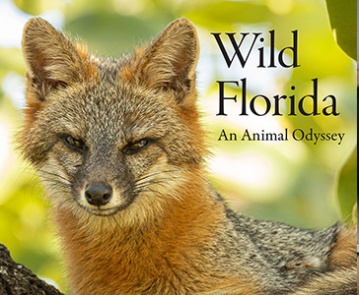 Kirsten Hines grew up with parents who exposed her to nature. She fell in love with it as a child, and went to college searching for how to actualize her interest and curiosity. She had a professor who was a herpetologist (an expert in the study of reptiles and amphibians), and it was his passion that ultimately led her into the field.
"I was with him on a field trip," she told me, "driving through the night from my college in Indiana to Florida, and suddenly, at dawn, he screeches to a halt, hits reverse, and drives backwards down the highway. He jumped out to rescue a rattlesnake on the road. His behavior was shocking and passionate," Kirsten said, "but in that moment, I knew I wanted to make a difference in nature."
Her professor inspired her to attend graduate school, and she landed at the Florida International University, her professor's alma mater.
Kirsten's expertise as a biologist, conservationist and environmental educator is impressive, and her enthusiasm – enlivened by her firsthand experiences – is contagious. She and I met on Zoom for a presentation that included a dozen of her captivating photos. As you can see from the image on this newspaper's cover, she captures the beauty and essence of wild Florida intimately. As I was listening to her speak, and drinking in her enthusiasm and giddy-like love for her photo-op finds, I too found a new appreciation of nature.
After our conversation, I headed to the market, but I was arrested by the animal life around me. A pair of geese caused me to stop in my tracks, and to marvel at their beauty. The song of a singing bird moved through me. A cattle egret flew so close I could see its eyes. I was literally moved by things I had always seen, but never felt in such an awesome way.
That was a couple of weeks ago – and it's still happening! Birds and reptiles are everywhere here in Florida, from little lizards on the patio to iguanas up the wazoo. Right now, I'm sitting in my office, and when I listen deeply, I can hear the whir of trucks on the Florida Turnpike. Simultaneously, the sweet, gentle chirps of a few birds who live side-by-side with the modern world become an orchestra of life. I hope you'll take a moment or two to experience the delights of the natural world. Thanks to Kirsten Hines, my eyes and ears have been opened, and attuned to nature in an exciting way.
Florida is widely known for its alligators, panthers, pythons and pesky mosquitoes. Did you know it also has crocodiles, bears, scarlet-striped snakes, and more species of fireflies than any other state?
In her latest book, "Wild Florida: An Animal Odyssey," wildlife photographer and writer Kirsten Hinestakes readers on her three-year journey into Florida's wilds, and shares her ongoing passion for Florida's incredible array of birds, mammals, reptiles, amphibians and insects, both native and introduced. She weaves together her personal stories of discovery and fascinating natural history insights with over 200 photos. Ecological concepts are revealed, such as the why behind Florida's animal diversity – its climate gradient from temperate north to Caribbean-like south and its habitats from Appalachian ravines to the Everglades.
One of Kirsten's most frustrating adventures was her two-year quest to photograph Florida black bears. They evaded her endlessly and made her work the hardest. She reflected, "It took a couple of years of sitting in blinds, dousing myself in foul-smelling, humanscent-blocking-potions, stalking fresh tracks, and even camping out at a house where bears visited regularly for days at a time before my luck changed. I was seriously starting to take it personally! When my luck finally did change, it was one crazy day – five up-close and personal bears in less than 24 hours, including a mating pair. I coasted on adrenaline for days after that."
"Habitat loss," we learn from Kirsten, "is probably the biggest threat to wildlife. Development is rampant in Florida, and is often undertaken at large-scale with little consideration for ecological concessions. It's a problem that could be vastly improved with just a little oversight and planning. Florida, like the rest of the planet, has undergone many changes over thousands and millions of years – giant ground sloths and mammoths used to inhabit these lands."
"The last century has been no different, other than a considerably faster rate of change, and largely due to human activities. Some of these changes have led to extinctions. Accidental and intentional releases of non-native species have also shifted the composition of Florida's wildlife in the last several decades with Burmese pythons, South American parrots, and African lizards now on the list."
"With a little foresight and strategic planning," Hines assures, "people can continue flocking to Florida to walk its beaches, snorkel its reefs, fish its waters, kayak its springs, and view its unique array of animals for many generations to come."
Kirsten Hines aims to inspire nature appreciation and conservation action through wildlife photography and writing. Florida-based and globally travelled, she lectures, leads photography workshops, and guides wildlife experiences, sharing insights from her years as a biologist and environmental educator. Her writing and photography have appeared in numerous publications and exhibitions. Her previous books on Florida's nature and history include three on South Florida's national parks and the award-winning gardening reference, "Attracting Birds to South Florida Gardens." Learn more at: KirstenHines.com.
www.AskLiz.com
Liz Sterling is a writer, coach, teacher, broadcaster, advice columnist and inspirational public speaker. Meet her at: AskLiz.com
PALM BEACH COUNTY
Tuesday, Nov. 14th 5:30 - 7:00 pm The Palm Beach Book Store Talk/Signing 215 Royal Poinciana Way Palm Beach, FL 33480
Saturday, Dec. 16th 5:00 pm The Dancing Elephant Talk/Book Signing 801 Lake Avenue Lake Worth, FL 33460
It is rare to find a dedicated biologist and conservationist who also happens to be a passionate and accomplished photographer. Kirsten Hines is among the best in each of those arenas.… In "Wild Florida," Kirsten Hines helps to teach us about the wonders of Florida's wildlife, in hopes that we will better understand it and in turn come to love it and protect it for future generations.
–Ron Magill, Emmy Award-winning wildlife expert and communications director at Zoo Miami