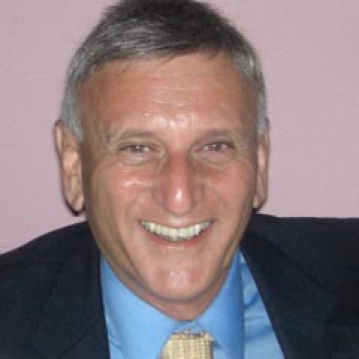 The new year is often a time of reflection, as well as a time of anticipation for the future. It's no different for real estate professionals, many of whom have weathered the recession and are now optimistic about 2011. From the return of new construction to the creation of healthier homes, the following are residential real estate trends they see for the coming year:

New construction is showing signs of life after 3 years of an anemic construction industry with little to no new development.

Rental properties are winning hands down. If there has been one bright spot over the past few years in the real estate industry, it has been the rental market. People have realized the many benefits of renting, from having more flexibility with housing commitments to a higher level of finishes and amenities. Rentals are at a 95% occupancy rate and should stay very strong for 2011.
No suburbs thanks: The megacommunities in the exurbs are a thing of the past; instead, 2011 will see builders move toward smaller neighborhoods or pockets of homes in established communities. These close-knit communities have respected homeowner associations, mature landscaping and low HOA fees. Buyers are looking for a safer investment for their home purchase and not rolling the dice like in the past on a fast-growing town in a far-out suburb. What's in the design. Warm-modern design will be prevalent in 2011. Buyers are looking for a cleaner approach to the style with more built ins, less furniture less clutter, less traditional waist of space with focus on affordable prices.
Buying for the long term. Although the Census shows the average person moves about 11 times, that number should slowly decrease. The idea of a home as a short-term moneymaker is essentially gone, so when people do buy, they'll do it with the intention of staying put for closer to 10 years rather than two to three. Buyers are very careful about school districts. They want to know they can send their children to a school with a proven track record and not have to relocate a few years down the road to ensure a good education.
The shift to long-term buyers will also put long-term debt in the spot light. More buyers are concentrating on early payoffs on their mortgage, reducing monthly payments and the ability to save with modest improvements or renovations to avoid additional debt. High-tech takes Over: Each year, the demand increases for home technology that makes homeowners lives easier and safer.
"Good reason for thinking small: The average size of a new home decreased for the first time in decades and that trend should continue into 2011. People are not buying more than they need.
10 Green and practical: As the green movement continues, builders have found ways to make homes both green and gorgeous yet practical.
11 Price of health: Indoor air quality, low VOC paints and adhesive, and allaround healthier materials are becoming more and more of a concern for people with allergies – especially for those with children.