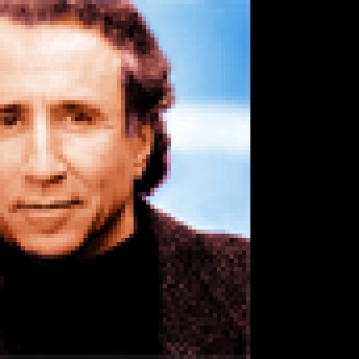 If you are pursuing a more masterful life, then at some point along the way, you will be investigating your weaker areas and attempting to engage and strengthen them. By fortifying these weaker links your "mastery chain" will become stronger, more resilient, reliable, and supportive. However, discovering these weak links and strengthening them in order to have a more successful and self-satisfied life can become extremely challenging. To help you locate and work on your less developed areas, you may want to apply "The Door Process."
The Door Process
Imagine you are standing in the middle of a huge room and on the four walls of this room are many doors. Each door represents a challenging aspect of life with a descriptive title over each entryway. While the titles over the doors will differ for each person, some of the most popular ones are: Physical Fitness, Financial Independence, Handling Addictions, Changing Careers, Getting More Organized and Focused, Relationships and Intimacy, Learning a Sport or Musical Instrument, Following a Dream, etc.
Every door leads to a separate room where you will begin to engage this challenging area of your life. While some doors will be easy for you to approach and enter, others will be much more difficult. Whenever you approach a door and hear your body and mind scream, "NOT THAT ONE, I'll walk through any other door but NOT THAT ONE!" it would be wise to investigate why you have such an emotional aversion to that specific door. What is behind the door and in the room that is so threatening? Often times, the NOT THAT ONE DOOR is the very door you should be walking through, especially if you are interested in gaining more freedom in and control over your life.* [*If The Door Process feels too confronting and uncomfortable for you at this time, don't force yourself through one of these challenging doors. Instead, revisit this material at a later date, and see if it feels more appropriate for you.] Be aware that once you open the door, cross the threshold, and enter one of these rooms, more often than not you will feel overwhelmed. Because you have had aversions to these areas, it is only natural to feel like an ill-equipped beginner. Therefore, be prepared to have feelings of incompetence. In addition, don't be surprised if you hear voices inside of you screaming: "It's too late! "I'm too old! I don't have any brains, talent, or training! Get me out of here," and "I'd rather be dead or in jail than face this thing!" An empowering way to walk through a door and into a challenging room is by making your dreams and overwhelming assignments more important than the perceived and/ or real discomfort that you fear will emerge. The Door Process encourages you to alter your relationship with the aspects of your life that have been off limits to you. It invites you to walk through the doors and into the rooms in order to experience the very discomfort that you have been avoiding.
Ultimately, you want to determine whether avoiding a specific area (in order not to feel the uncomfortable sensations that you fear will get activated), is worth the price you are paying -- having no relationship with or facility for the things you have been avoiding (and perhaps care about very deeply). Barbara Walters, on one of her shows, asked Woody Harrelson why he selected acting as a profession. "Because I was terrified of it," was his answer." Its obvious from his response that Harrelson has an engaging, empowering, and curious relationship with discomfort and fear.
Upon entering any one of these challenging rooms, rather than tensing and bracing, the best thing to do is to relax, embrace, and allow the discomfort to permeate your body. By surrendering and not resisting you will become more comfortable with the uncomfortable. In addition, it's best not to give these feelings any extra meaning and importance . This can be accomplished by not connecting them to childhood experiences, past failures, or future nightmares. It is "the connecting" and "the significancing" that will fuel the fear. The skill is in isolating these sensations and experiencing them as unlabeled emotions occurring in present time. The greater your capacity for "holding" these unlabeled discomforts and just feeling the feelings and depersonalizing your thoughts, the less debilitating the sensations and thoughts will become. This, in turn, will provide you with more freedom, satisfaction, self-respect, and balance in every aspect of your life.
Whether small or great, and no matter what the stage or grade of life, the Call rings up the curtain, always on a mystery of transfiguration – on a rite, or moment, of spiritual passage, which, when complete, amounts to a dying and a rebirth. The familiar life horizon has been outgrown; the old concepts, ideals, and emotional patterns no longer fit; the time for the passing of a threshold is at hand.
Joseph Campbell*
*Joseph Campbell, Michael Toms, An Open Life, from The Hero, Joseph Campbell in Conversation with Michael Toms, Harper Collins Publishing, p.15.