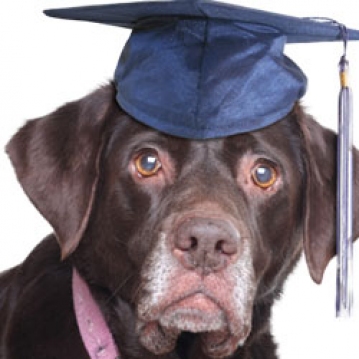 Owning a pet has its obligations and responsibilities the same as educating a child.

Whether you purchased your pet from a breeder, received it as a gift, or rescued from an agency; your commitment is for the life of your new friend. As you care for the child, it is now your responsibility to feed your pet with proper nutrition in order to be assured that he has a "happy, healthy and long existence". You're required to locate a vet to notify you when examinations and inoculations are due. Your dog must be licensed and wear rabies tags "at all times, and should be chipped and recorded by the county. And if that new pet is a dog, it has to have "proper exercise and socialization" to understand how it should relate to humans and other dogs. Education is a must not only for your pet, but for you and your family members. You have an animal that does not have the same needs as a child, and your evaluation of the dogs behavioral issues do not relate to those of a human. Are you aware of the leash laws of the state and county. If you animal creates an accident or bites someone, "it is your liability" no matter how the consequences occurred.
Do you know how sensitive and aware your new friend is of everything inside its surroundings (or territory)? He/she knows all about you, how you feel when you arrive from being away for hours. Do you know how lonely he becomes, because his complete life is "only you". Do you realize that you can "love too much" and that can create severe problems within his personality? We create our pet's problems due to our "lack of knowledge". You do not have any excuses. Read a book, view on line sites or hire a trainer.
*Special Note: The American Kennel Club states confirmed that there are 101 items that is the accountability of the pet owner.