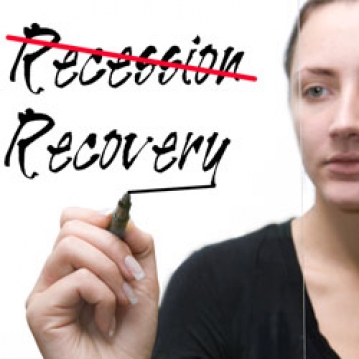 Palm Beach Commercial Market Recovery:
Local employers are hiring, residents are spending and the housing market continues to stabilize, but these positive trends will support only modest improvement in retail property performance in Palm Beach County this year. Like most other markets, the recovery in Palm Beach County remains hampered by a lingering caution among retailers. While store closures have slowed and the vacancy rate in two submarkets has dipped below 10%, tenants have not exactly rushed back into the market. Occupied space will increase this year, but the pace of demand growth remains too slow to significantly reduce the extra 2.4 msf of vacant space amassed in the last four years. In fact, at this early stage of the recovery, limited supply growth will continue to drive reductions in the vacancy rate until the pace of retailer expansion gains momentum. The opportunity to purchase distressed assets at substantial discounts also continues to draw local investors back into the market, especially if tenant mixes include national chains. Overall, cap rates for shopping centers sought by institutions start around 7%, but cap rates in excess of 8% are more typical of lesser-quality properties.
Forecast
Employment:
Total employment will expand 1.3% in 2011 through the addition of 6,500 jobs, an improvement from the creation of 1,200 jobs last year. Employment growth will support a 5% rise in retail sales.
Vacancy:
A steady, but not robust, improvement in tenant demand and a reduction in store closures will support a 50-basis-point decline in vacancy to 10.2% this year. Net absorption will total 623,000sf. The vacancy rate increased 20 basis points in 2010.
Rents:
Asking rents will advance 0.5% to $20.76 psf this year, following a decline of 1.1% in 2010. Effective rents also fell 1.1% last year, but will advance 0.7% in 2011 to $17.90 psf.
Broward Commercial Highlights:
Office:
Broward Financial Center is backfilling much of the space given up by Franklin Templeton.- Ivy Realty paid $42 million for a majority stake in One East Broward.- "Blend and extend" deals continue as true relocations and expansions remain minimal.- Landlords are still offering generous concessions throughout the county.
Industrial:
Recovery in the Broward County industrial marketplace continues to be hindered by an increasing supply of Class B and C product- Broward County witnessed another record sale of Class A institutional assets with TIAA- CREF's purchase of the Weston Business Center. Over 1 msf of industrial property changed hands, accounting for nearly $105 million in four separate transactions. The Southeast Broward submarket has seen 141,060sf of positive absorption in the warehouse/distribution is in positive absorption year-to-date.