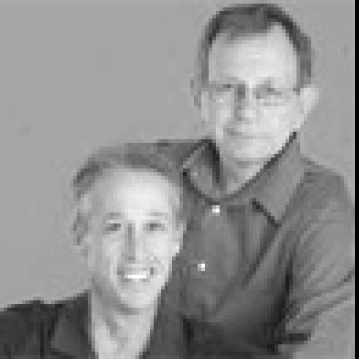 • Your classroom discipline system has been well thought out over the summer months.
• You have it structured around the Dynamic Discipline Equation, Opportunity Equals Responsibility (See The Only 3 Discipline Strategies You Will Ever Need.)
• You have double-checked to make sure your consequences are related and reasonable.
• You have used the Teacher Talk words choose, decide, and pick on both ends of your verbal communication. You are now ready to implement. Everything is in order. There is no way this discipline system can fail. You are primed for success. But wait! There is one more thing to think about here. It is important to make sure you avoid the right/wrong game when implementing consequences. To avoid that trap, simply refuse to make your students right or wrong during the process.
• If Arturo forgot his library book, don´t make him wrong. Don't make him forgetful, lazy, bad, or frustrating. Just make him someone who has chosen not to take out new library books today.
• If Connie turned in enough papers to demonstrate learning that fell in the D range, make her a person who gets a D. Don´t make her lazy, a procrastinator, or wrong. Since she is someone who chose a D, do make her someone who receives a D.
• If Jasmine makes obscene gestures to pedestrians while riding the school bus, make her someone who does not get to ride the bus for a week. It is not necessary to make her wrong. You also don't have to make her disgusting, thoughtless, rude, or belligerent. Just make her someone who needs to find another way to school for a week. We create a lot of problems for ourselves as educators when we make students wrong for their actions. Think about the last time someone made you wrong for something. Remember it. Can you hear it? Can you feel it? There is a good chance you wanted to be right in that instance. Wanting to be right is a natural tendency. To be right about something, the mind needs a subject to be right about and someone to be in the wrong. Think of the last time you were right. There is a good chance someone else was wrong. When we make ourselves right, we simultaneously make someone else wrong. When we make anyone else wrong, they in turn want to be right. They can only do this by making us wrong. For example, if you have a troublemaker in your class and you make that student wrong, he or she will immediately want to be right. That would be okay, except that when a troublemaker wants to be right, he or she has to make you wrong. The only way a troublemaker knows to make you wrong is to make more trouble! Then you get after the troublemaker for making more trouble and he or she thinks, "She´s picking on me," "He´s mean," or "She´s not fair." So in the troublemaker's mind, you´re wrong and he or she is right. By definition, when you make someone else wrong for something, you are creating sides, and the other side will seek to make you wrong. So if you make students wrong, you are personally creating the other side of the issue. If you make troublemakers wrong for being troublemakers, they will take sides against you and make more trouble. You are asking for it. You become the source of your own persecution. While we don´t want you to make students wrong for their actions, we definitely want you to hold them accountable for their actions. The way to hold people accountable is by implementing the consequence. To make sure you don´t activate the right/wrong game, separate the deed from the doer.
• "I see you two are choosing not to sit by each other. Just because I like you both doesn´t mean you get to sit by each other."
• "Bonita, I hope you can find another way to get to school for a week. I like having you here. When you choose that behavior you choose not to ride the bus for a while."
• "Rusty, I hope you choose a different behavior when you come back from the Responsibility Room. I look forward to seeing your plan. In the meantime, I will miss your smile." Help students become aware that you see them as more than their behavior. Let your words reflect the belief that they are much more than their actions. They are developing human beings full of spirit and potential. They will have a better chance of reaching that potential if you refrain from making them wrong.