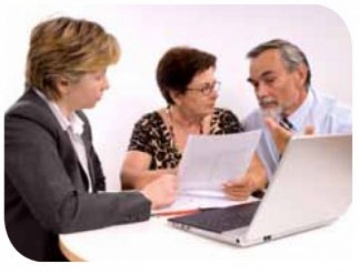 Q: What to expect at closing?
A: You've survived house hunting and the bidding and negotiating on your new home, and now it's time to make it yours. But to do so, you have to sit down with various people, who may include the seller, title and mortgage company officials and possibly your attorney at what's known in real estate lingo as the "closing table" and where Happy Herald Realty as your realtor will be glad to be there to help you through the process. At closing you will close on the purchase of your new home, and if you are taking out a mortgage, close on your home loan as well. The whole process may take about an hour. Here's what's to expect:
1 Complete the walkthrough Before the actual closing, you'll most likely have the opportunity to perform a walkthrough of the property and confirm that the condition of the home is as it should be, as specified in the sales contract.
2 Bring enough cash At closing, you'll be paying for your share of the closing costs, and will be bringing the down payment, so be sure to bring a certified check or a cashier's check. Your lender will provide a lender's check for the remaining balance that's due on the home. Your HUD Uniform Settlement Statement (which both you and the seller will sign) will detail the closing costs (plus all the monies involved in the transaction), as well as who is expected to pay them.

3 You will also be required to show proof of your identification, such as your driver's license or passport.
4 Bring a copy of and proof of payment for your homeowner's insurance, plus your flood insurance policy, if you have one. Your lender may want to review these before allowing you to close on the home.
5 Sign on the dotted line To transfer ownership of the home, both the buyer and seller will be required to sign several documents. You may be required to review and sign the purchase agreement, a promissory note for your loan, mortgage documents, title documents, the settlement statement and the truth in lending statement (which will outline the costs of your loan, your payment schedule and amount financed), while the seller will also sign the settlement sheet -- and, importantly -- the deed to the home to transfer ownership of the property to you. Copies of these documents will be filed at the county recorder's office, but be sure to keep your own copies as well.
6 Take the keys! Once all the necessary paperwork is completed and everything is in order, you will be given keys to the home. While you will no doubt immediately change the locks upon moving in, the keys are the final sign that the home is indeed yours.
Questions to gabepal@gmail.com or (954) 562-0110 to "Ask Gabe" in person.