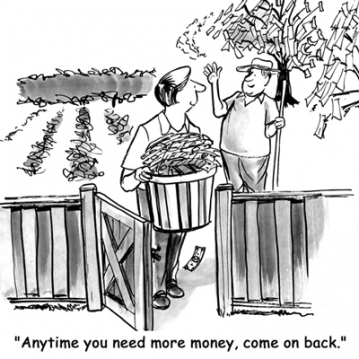 If asked, Why do you give us light and warmth? I believe that the sun would answer, It's my nature to do so. We must be like the sun, and locate and dispense our giving nature. When you're on the active side of infinity, giving is your nature.
The more you give of yourself, no matter how little, the more you open the door for life to pour in. This not only compensates you for your gift, it also increases the desire to give, and consequently the ability to receive as well. When you're on the inactive side of infinity, you view life in terms of shortages, and hoarding becomes a way of living. Generosity, as well as the inclination to reach your intentions, is lost when you think in these terms. If you can't see an infinite universe, with infinite supply, and infinite time and an infinite Source, you'll be inclined to hoard and be stingy. The power of intention is paradoxically experienced through what you're willing to give to others. Intention is a field of energy, which is emanating in infinite supply. What can you give if you don't have money to give? I love Swami Sivananda's advice, and I encourage you to consider it here.
Everything that he suggests, you own in infinite amounts.
The best thing to give your enemy is forgiveness; to an opponent, tolerance; to a friend, your heart; to your child, a good example; to your father, deference; to your mother, conduct that will make her proud of you; to yourself, respect; to all men, charity.
Make giving a way of life. It is, after all, what Source and nature do eternally. I've heard it said about nature that trees bend low with ripened fruit; clouds hang down with gentle in; noble men bow graciously. This is the way of generous things.