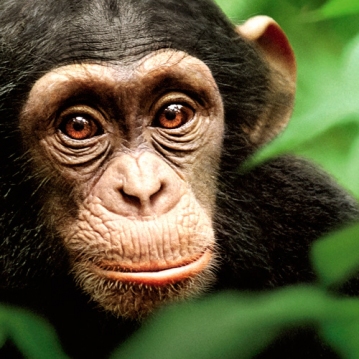 Chimpanzee swings into theaters in time for Earth Day 2012
"An individual has not started living until he can rise above the narrow confines of his individualistic concerns to the broader concerns of all humanity."

Martin Luther King
This is no ordinary Happy Herald article. It does not feature a Hollywood star, nor a writer, educator or Nobel Peace Prize winner. This is the story about us, you and me and all of humanity. It turns out this article is a testimony to how we are resolving to care for ourselves, the earth and those that are living on our planet. I am so grateful to share with you what I learned and to introduce you to a sampling of people across the globe who are gearing up to make a new world, a better world and a world worth passing on to our children.
I was asked to produce this article and focus on the upcoming movie Chimpanzee. First off, this movie is moving. If you want to activate your heart and get a little inspiration in your life, go see Chimpanzee and I promise, you'll remember what it feels like – to feel love. Disneynature takes moviegoers deep into the forests of Africa with CHIMPANZEE, a new True-Life Adventure that introduces an adorable young chimp named Oscar and his entertaining approach to life in a remarkable story of family bonds and individual triumph. Working together, Oscar's chimpanzee family, including his mom and the group's savvy leader, navigates the complex territory of the forest. Oscar's playful curiosity and zest for discovery showcase the intelligence and ingenuity of some of the most extraordinary personalities in the animal kingdom. You'll discover what true altruism is and see what it's like to live a selfless life without an agenda. As Jane Goodall points out, " Chimpanzees are beings with personalities and with minds that are clearly capable of thought.
As I began my research for this article, I was led to various websites, organizations and coalitions that are focusing on humanity and the earth. The movie is produced in conjunction with the Jane Goodall Institute and is being released just in time for earth day. Every person that sees Chimpanzee during opening week will be also donating to the organization: See Chimpanzee, Save Chimpanzees.
On April 22, 2012, more than one billion people around the globe will participate in Earth Day 2012 and help Mobilize the Earth™. People of all nationalities and backgrounds will voice their appreciation for the planet and demand its protection. Together we will stand united for a sustainable future. "We've only touched the surface of understanding animal life," said entomologist Brian Fisher of the California Academy of Sciences. "We've discovered just 10 percent of all living things on this planet."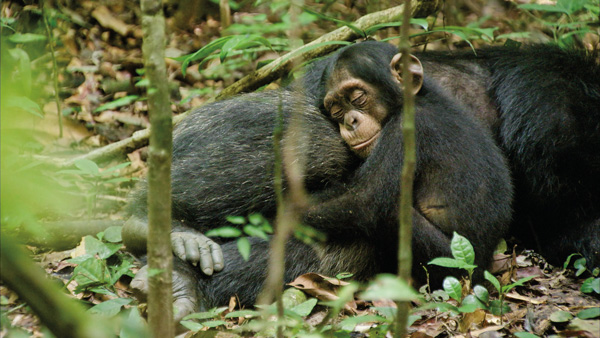 Did You Know?
Taking an exact count of Earth's creatures may not seem like the most important task, but taxonomy, the science of discovering, describing and categorizing living things, is "the foundation for understanding life on this planet," Fisher said.
Knowing just who we share the planet with is of particular concern now because global warming, deforestation and other signs of human development are threatening many species, which may be essential to the functioning of ecosystems or may have inherent value in terms of developing medicines or other products. As Fisher puts it, knowing what kind and how much life is out there could make society more "bio-literate"—we would better understand the their habitats through community-based conservation programs in Africa--while continuing the research that started it all more than 50 years earlier.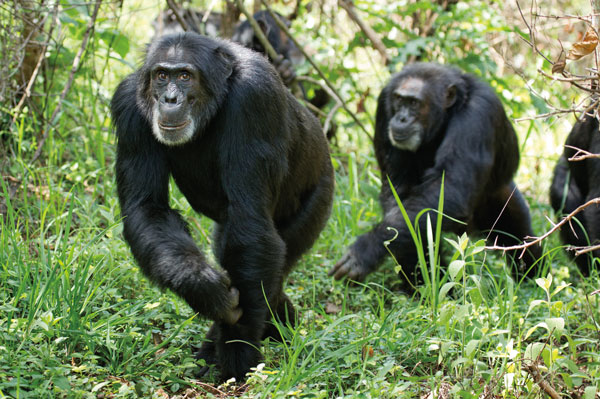 Although mainstream America remained generally oblivious to environmental concerns in the 1096's, the stage had been set for change by the publication of Rachel Carson´s New York Times bestseller, Silent Spring in 1962. The book represented a watershed moment for the modern environmental movement, selling more than 500,000 copies in 24 countries and, up until that moment, more than any other person; Ms. Carson raised public awareness and concern for living organisms, the environment and public health. Earth Day 1970 capitalized on the emerging consciousness, channeling the energy of the anti-war protest movement and putting environmental concerns front and center.
Attend a local Earth Day event… go see Chimpanzee, and remember, as Jane Goodall advised, "What you do makes a difference, and you have to decide what kind of difference you want to make."
freedom! I would also like to put in place a new parachute system that would let me fly as low as 200 meters, as right now I open my chute at 800 meters. I would like to let my friends try out the wings! I want to share my invention so that we can eventually fly in formation with several wings. After that, I want to explore all the potential the wing has because the potential is enormous. I have gone down this road and I do not want to stop. I love what I do.