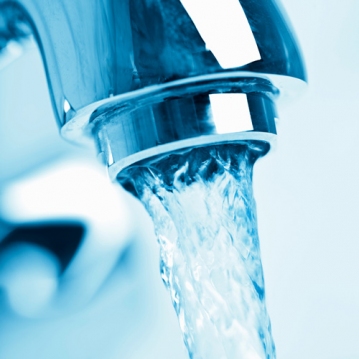 Q: Does everyone have this problem? It takes several minutes of wasting water to get hot water at the bathroom. What can I do to correct this problem?


A: You are not alone. It's a universal problem but there is a solution. It's can be a D.I.Y. project or you can hire a plumber.
There are several "recirculating pumps" on the market that solve the problem. Following is one system that was featured on "This Old House" and was easy to install. The D'MAND System is a small, silent pump that you attach to the hot and cold water lines in the cabinet under the most remote kitchen or bath fixture in the home. When the D'MAND System is activated, the cool water you normally let run down the drain is recirculated back to the water heater through the cold water line. On demand, the pump circulates hot water from the water heater and returns the cooled water back through the cold water line. When the hot water arrives at the faucet, the D'MAND System's patented heat sensor and control board shut off the pump to prevent pumping excess hot water into the cold water line. The system runs only when activated by the user. It automatically senses when water is hot enough. It saves water, energy and money. It saves construction costs - no new return line needed and no need to drain the system. Finally, it is simple to Install.
There are electrical connections to be made. The basic remote switches and power to the pump may require hiring an electrician also. Check with your plumber. He may have an electrician he works with.
If your concern is small amounts of hot water immediately, there is an instant water heater that installs under the kitchen sink with a valve and fill spout at the sink. Electrical connection is needed for this device also.
You will recover some of the cost every month when you pay your water bill. But more importantly, you will no longer have to wait for hot water in the shower or sink and you will wonder why you didn't do this years ago!