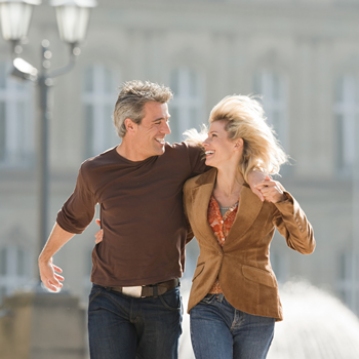 If you want the rainbow; you gotta put up With the rain
DOLLY PARTON
How do you learn to trust life again after a major disappointment? Or tragedy? One way is to look around. By studying the lives of those who've overcome, you'll recognize that wounds do heal and grief can give way to joy.
Is your job in jeopardy?
Has someone walked out on you? Has your selfesteem been crushed? Is one of your children on a self-destructive path? Are you fighting a disease? Are you facing bankruptcy? Bad things do happen to good people.
Yet we can rekindle hope when we feel hopeless by looking around. We don't have to look far to discover people who've had it just as bad or worse. People
who've survived the long night of despair and are now back in the emotional sunshine. People who can truly say of their tragedies, as Winston Churchill said of London's war years, "This was our finest hour."
The problem is that we rarely recognize our crises as "finest hours" until after the fact. I doubt Churchill felt so positive while German rockets were falling on Britain. So if you're in a tough spot, look around. Recognize that other people have made it and that you can too. In time, you may recall this dark moment as your finest hour.
If your situation seems unusually tough right now, it may mean you're right on the verge of winning!