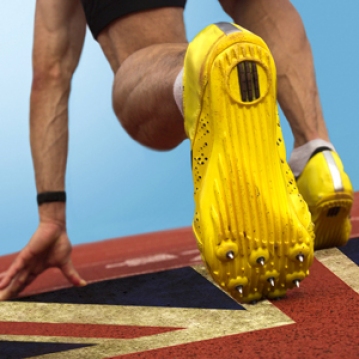 Once every four years world-class athletes gather to compete against each other, and for a chance a t immortality. Let's face it: you may accomplish a lot of things in your life but to be known as an Olympic champion is a dream few of us will ever realize.
Yet, in this world of 24-hour sports channels, the London Olympics may get lost in the shuffle between the end of the winter professional sports seasons, and the opening of football camps. They shouldn't - because the Olympics are unique.
Don't think so? OK, when's the last time you had a chance to learn the intricacies of Greco - Roman wrestling? Appreciated the synchronicity of the rowing competitions? Marveled at the sheer athleticism of the 4 x 100 meter relays? And, because of the time difference, you can have the pleasure of waking up and watching a thrilling swim meet, or enjoying the non-stop action of a team handball match, and all before 9 a.m.!
Need more reasons? How about rooting for the local kids? Florida will send no less than 31 Olympians to London, everyone from the well known, like swimmer Ryan Lochte, who lives and trains in Gainesville and is looking to improve on his 4-medal performance from 2008, to the relative unknown like Jake Kaminski; he's qualified to compete in archery and won gold and silver medals in the 2010 World Cup. He lives in Edgewater, Florida.
Want more? How about reigning American 100-meter champion Tyson Gay? He aims to run down a truckload of very fast Jamaicans, including defending champion Usain Bolt; Gay calls Clermont home. I'll be watching to see if Floridians Manny Huerta or Hunter Kemper medal in the triathlon (the only American males to qualify). As a UF graduate, I'll check out how fellow grads Heather Mitts and Abby Wambach do in the women's soccer competition. And don't think it won't be fun to root for former UM diver Brittany Viola, or wonder how South Florida residents Venus and Serena Williams fare in tennis, which is being held at the historic Wimbledon courts.
In short, the ups, the downs, the joys and the sorrows of the world's Summer quadrennial celebration is a spectacle not to be missed. Yes, I'll be tuned in from July 27th through August 12th. So, sit down and tune in; after all, when's the next time you'll be able to enjoy the Modern Pentathlon?
Cheers.