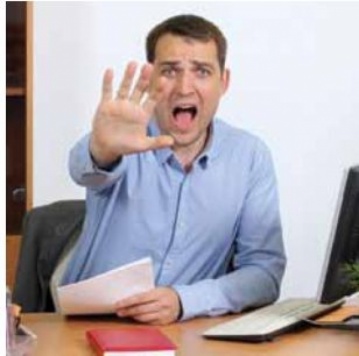 It's very encouraging this year's home selling season began strong and finished stronger.
The August National Housing Report, including data from 52 metropolitan areas, shows home prices and sales remain higher than one year ago. August home prices were flat from July, but 6.3% higher than August 2011.
Median home prices have risen above last year's prices for seven consecutive months. Home sales were 8.5% above the mark set last year, and for 14 straight months have pushed higher than last year. Inventory was 29.7% below August 2011 and remains a serious challenge to this recovery. With bidding wars in some areas, buyers are facing increasing difficulties finding their dream home, and sales numbers are beginning to be negatively impacted. As inventory continues to shrink, the average months' supply of homes for sale was just 4.9%.
As we move from summer to fall it's very encouraging this year's home selling season began strong and finished even stronger. Nearly every month in 2012 experienced increased sales and prices over 2011, showing we've definitely passed the bottom and we're looking forward to 2013 being an even better year. The Median Sales Price of homes sold in August was $168,685, which was essentially flat from July, down only 0.2%. Prices peaked this summer in June, but remained higher than 2011 in both July and August. The August median price was 6.3% higher than last year, which marks the seventh month in a row with a year-over-year increase.
Of the 52 metro areas surveyed in the National Housing Report, an impressive 46 reported price increases over last year, with 15 metro areas experiencing double-digit gains, including: Phoenix, AZ 33.9%, Boise, ID 24.1%, San Francisco, CA 22.6%, Las Vegas, NV 19.0%, Miami, FL 17.8%.
The average Days on Market for homes sold in August was 81. This represents a drop of 1 day from the average in July, but a 9 day drop from the 90 Day average in August 2011. August represents the third month since September 2011 with a Days on Market average below 90, and the lowest average since June 2010. The Days on Market average continues to fall in many markets due to very low inventory. Days on Market is the number of days between first being listed in an MLS and when a sales contract is signed.
Short sales are growing in popularity, but may soon change.
WASHINGTON – October 12, 2012 Short sales are growing in popularity, but may soon change. The Mortgage Forgiveness Debt Relief Act and Debt Cancellation is expiring at the end of the year, which could make more homeowners think twice about doing a short sale. Debt forgiveness with short sales is taxable. If a bank forgives, for example, $20,000 in mortgage debt by approving a short sale, that $20,000 is generally considered taxable income to the short-sell homeowner. In 2007, however, Congress passed a law that temporarily relieved that tax burden on mortgage debt that is forgiven as part of a short sale.
Many real estate professionals "believe if the legislation is not extended, households who are already struggling to pay their mortgages will be further burdened with tens of thousands of dollars in additional taxes that they probably can't afford to pay because the IRS would count the canceled debt as income," says Jamie Gregory, a lobbyist for the National Association of Realtors® (NAR). However, the tax benefit could get extended. The Senate Finance Committee passed a package that included several tax extensions recently, including a one-year mortgage relief extension. The House of Representative is still weighing how to handle the tax extensions, however. Since the forgiveness currently applies to home sales in 2012 – and Americans pay their 2012 taxes during the first few months of 2013 – the income tax hit would not be felt until U.S. residents fill out their taxes in 2014. Congress could, in theory, pass a law in 2013 that continues the tax forgiveness. If the president signs the law, the problem – depending on the details within a signed bill – could go away.
NAR has closely tracked the issue.
The national association plans to issue a Call for Action and ask Realtors to call their personal lawmakers if it becomes necessary. NAR calls it "an urgent priority during the expected 'lame duck' session of Congress following the election in November."
In the first quarter of 2012, more than a quarter of a million short sales were completed. Some analysts speculate short sales will increase this fall as borrowers and banks rush to complete them before the expiration of the mortgage debt relief act. n