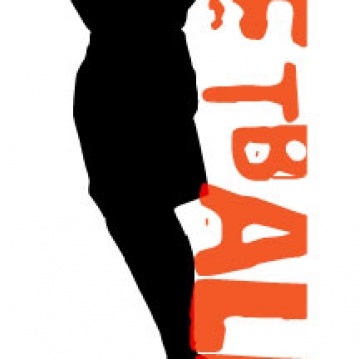 Mark Tudino is an attorney with offices in both Miami-Dade and Broward counties, and whose practice specializes in all areas of civil litigation. He has lived in South Florida for more than 20 years. Prior to attending law school, he was a political and sports reporter for television stations across the country. His career allowed him to cover everything from presidential elections to national championship sports teams, but he still maintains a passion to observe and discuss the world of sports.
While most of us in the sports world are focused on the end of the football season, or the baseball playoffs, November also means the return of the world's (soon to be) most popular sport. Soccer? Nope. Cricket? Sorry. Baseball, not really. It may surprise you but when it comes to global impact, Dr. James Naismith's indoor exercise to keep his students active during the New England winter is fast becoming the sports all four corner of the globe now play.
That's right, basketball. Don't think so? Look around because while you were focused on the exploits of your favorite college or professional squads, the NBA was busy kicking off its pre-season in places like Berlin, Germany, and Shanghai, China. The defending champion Miami Heat are now a global sensation, selling out arenas in the Far East; in fact, so much growth has occurred in the Pacific Rim the Chinese government and the NBA have agreed to open a basketball training facility in China. It will, reportedly, in addition to basketball courts, include restaurants and a hotel to accommodate what is now the fastest growing sport in the People's Republic. Already, Chinese players have begun to play at the highest international levels and, led by former star Yao Ming, the Chinese government has seen fit to allow its players to emigrate (with restrictions, of course) and play overseas.
In Europe, the growth is just as vibrant. European stars like Dirk Nowitzke (Germany), Ricky Rubio (Spain) and Tony Parker (France) grow the game by showing its athleticism and beauty to a whole different audience. Like the World champion Miami Heat, who played several games in China, the Dallas Mavericks kicked off their preseason with a 10-day goodwill tour featuring games in Germany and Spain where enthusiastic crowds greeted their every move. Even in the most recent Olympic competition in London, basketball was competitive and, even though Team USA was triumphant, the rest of the world showed it's definitely learning how to play our game.
And that's a good thing. For while we all take great pride in American teams winning, it's healthy for the sport to have a global flavor. It makes for a better product and, eventually, the growth of international play will force American squads to adapt and get better, lest they be surpassed by their foreign competitors.
So, the next time you're watching a basketball game, be it live or on TV, check out the number of international stars playing because soon they could be starring for your favorite team.
Anyone for hoops, du jour, por favor?