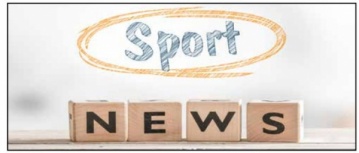 "A man's greatest failure is not in falling, but in failing to get up."
- author, unknown
"Everybody has a plan - until they get hit."
- Mike Tyson
"It ain't over until it's over."
- Yogi Berra
A nationally famous sportswriter is famous for saying the thing we love about competitive sports is that it's an unscripted play – reality TV before there was reality TV. I was reminded of that bromide while watching this year's Masters Golf Tournament, wherein young phenom Jordan Spieth lost a 5-shot lead with 9 holes to play thereby opening the door for Englishman Danny Willet to claim the famed green jacket. It was a collapse of epic proportions, given both the quality of the leader (Spieth won it last year) as well as the relative anonymity of the eventual champion. But something else struck me as I watched events unfold on Augusta's back nine – whither Danny? What I mean by that is, sure, Spieth lost the lead - and hitting 2 into the water on 12 didn't help; but lost in all of the drama surrounding Mr. Spieth's collapse was the fact young Mr. Willet fired a final round 67, tied for the low round of the day. In fact, Willet was the only golfer in the field to be 5-under par on the weekend. So, while it's true Spieth may have lost the tournament, it's just as true that Willet won it.
Which reminded me of another famous Masters collapse. In 1996, Greg Norman led the field by 6 shots before Sunday's play, only to shoot 78 and lose by 5 shots to Nick Faldo. Sure, Norman's 78 doomed him – but few remember it was Faldo's 67 which catapulted him to the title (ironically it would be another 20 years before another Englishman would win at Augusta, Danny Willet). But golf is not the only sport where perseverance presages triumph. In fact, we love comebacks in all sports. Be it the 1951 (then) New York Giants overcoming a 13 1/2 game deficit to eventually catch, and beat, the (then) Brooklyn Dodgers, the New York Yankees making up 14 games to catch the 1978 Red Sox, or the 2007 New York Mets squandering a 7-game advantage with three weeks to go by losing 12 of their last 17 games, thereby allowing the Phillies to take the title. While baseball and golf are featured here, other sports feature great comebacks of their own – and they're not limited to on-the-field obstacles. The great golfer Ben Hogan was involved in a horrific crash when his car was hit head-on by a bus; he was told he may never walk again, instead just 16 months later he won the U.S. Open.
I remind the reader of these stories because comebacks in sports – and in life – are what make you stand up and take notice. Don't think so? Just try to watch one of the many stories of the true heroes of the Boston Marathon tragedy, who after suffering arm and leg amputations following the 2013 bombing, nonetheless made it their goal to run that race once again – and finish. The hair on the back of my neck stands up just writing those words.
So celebrate the champion - but remember it's the person who comes off the ropes, or who comes from way behind to win who really understands the true meaning of competition. It's to compete.