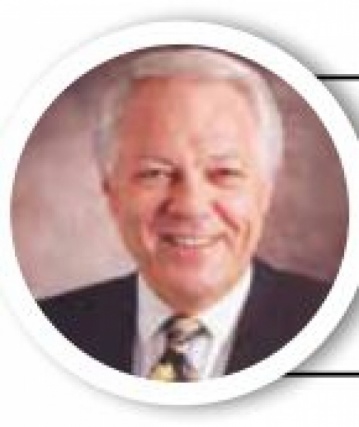 Think positively and masterfully, with confidence and faith, and life becomes more secure, more fraught with action, richer in achievement and experience.
EDDIE RICKENBACKER
SECOND THOUGHTS by Mort Crim
National radio broadcaster and author of seven books, including Second Thoughts, shares his essays, which are like the voice of an old friend - kind, encouraging and filled with gentle wisdom. To learn more about Mort Crim and hear a daily "Second Thought," visit www.mortcrimsecondthoughts.com
Oscar Wilde once described a pessimist as one who, when faced with the choice of two evils, chooses both. Pessimism is not only bad for the per sonality, it's also harmful to one's health. Optimism, on the other hand, has incredible healing power.
My friend was facing the greatest medical challenge of his life. We'd gone to the hospital to cheer him up. The irony was that he ended up making us feel better. His optimism, his con fidence that he'd beat the lifethreatening illness, and his continuing enthusiasm were contagious.
I don't know how much our visit helped him, but it certainly improved our mood. And ultimately, he did recover.
Robert Louis Stevenson, the great Scottish novelist and author of Treasure Island, spent much of his time confined to bed, yet illness never stifled his optimism. Once when his wife heard him coughing for several minutes, she said with some sarcasm, "I suppose you still believe it's a wonderful day."
Stevenson glanced at the rays of sunshine bouncing off the bedroom walls and replied, "I do. I'll never permit a row of medicine bottles to block my horizon." Few tonics are more effective in chasing away the shadows of life than the expecta tion that things will be better tomorrow.