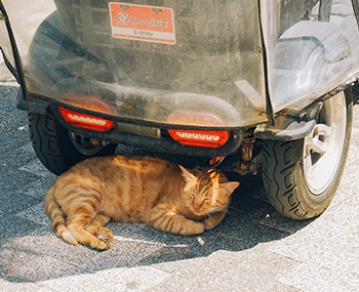 With the summer months upon us, your vehicle's inside temperatures can rise quickly. Most of us have our kids in tow, along with the family pet. But leaving this precious cargo in a hot car can have tragic results. When the outside ambient temperature is 80 degrees, the inside of the car can rise to a scorching 130-172 degrees!
Even if you leave the window down slightly, this does not do much for the interior temperature. If you need to do errands, then either leave the animal and children at home, if possible, or take them with you on the errand. We have seen too many sad stories where loved ones were lost because of heat stroke and tragedy.
There are many states that have a "Good Samaritan" law that covers breaking a window to rescue a child, but there is no specific law specifically for saving them. If you see a child or pet in distress, call 911 immediately.
It only takes a few minutes in a hot car. Happy Motoring.